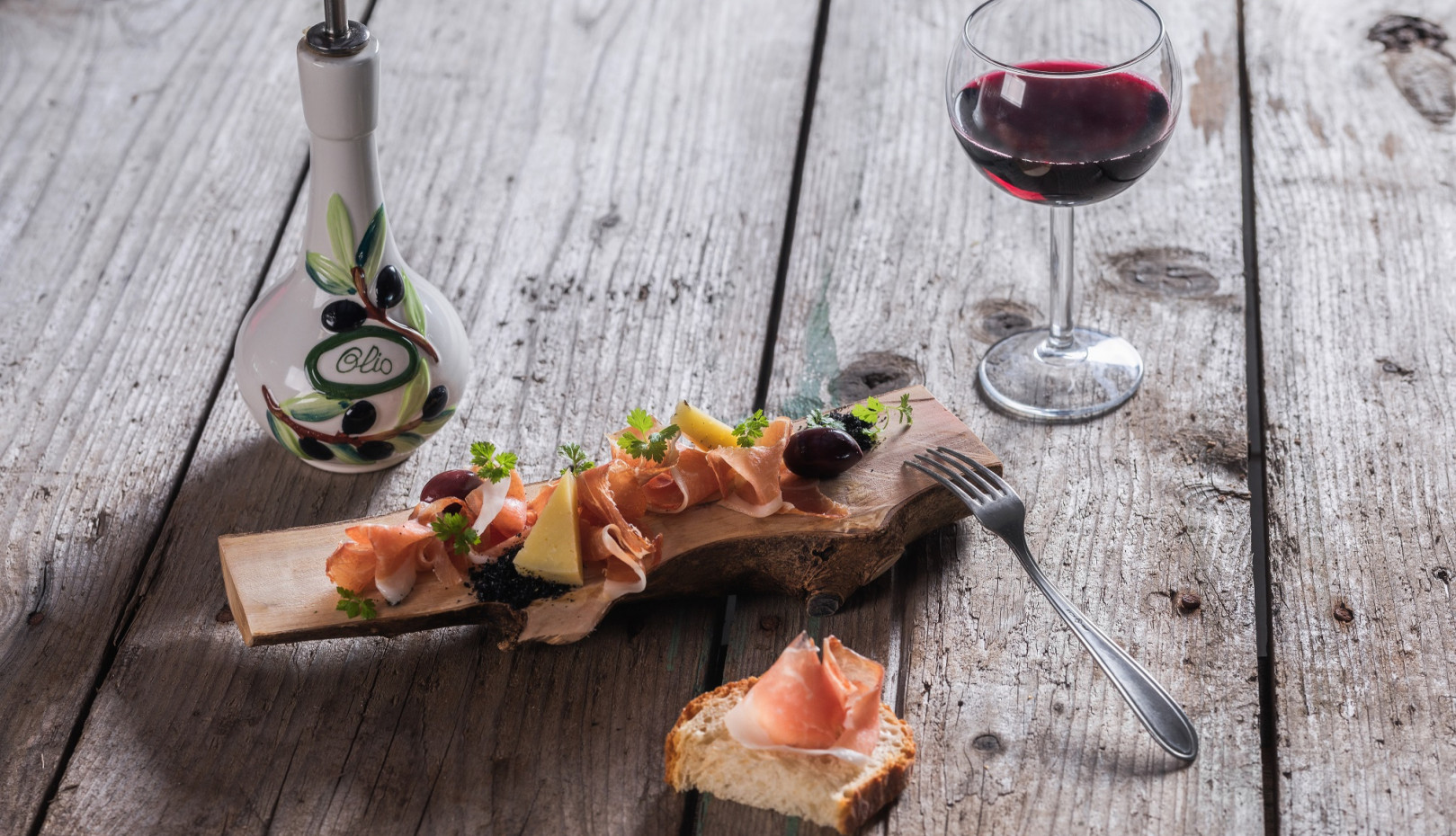 At least three reasons to celebrate St Martin's Day by the sea
St Martin's Day brings us many enogastronomic delights, one of them being wine. When combined with a walk in the vineyards right by the sea or paired with good music, getting to know the excellent wine of the Slovenian Istria can become a truly romantic experience.
Celebrating St Martin's Day by the sea
From 8 to 10 November, a traditional Martinja (Feast of St Martin) will be held in Marezige, which is famous for its excellent Refosco and boasts the first wine fountain in Slovenia. Every year, the event presents a great opportunity to taste the wine varieties of Istrian winemakers and try local cuisine. The same weekend, St Martin's Day will be celebrated at the Bonifika stadium in Koper. On Friday, November 8, the audience will be entertained by groups Mambo Kings and Tequila, on Saturday, November 9, by Luka Basi and the group Gedore, while on Sunday, November 10, the visitors will enjoy the sounds of klapa music with the groups Capris, Solinar and Semikantà.
Special effort for St Martin's day is made in Vinakoper, the largest wine cellar in our part of Istria. On Friday, November 8, they will host numerous interesting events. There will be guided tours and tastings all day, at 14:00 there will be an Afterwork party in the wine boutique, and at 17:00 in House of Refosco there will be St Martin's tasting with the announcement of Godfathers of Wine, the crowning of the new Wine Queen of Slovenian Istria, and culinary pampering. New wine and chestnuts won't be missing either. On November 8 in Gažon you will be able to taste the new wine and visit "Kostanjada" – Chestnut Feast. Izola will be lively on November 10, where local wine producers will present their refined wine sorts and other treats between 13:00 and 19:00. An entertaining cultural programme will take place in the afternoon.
Persimmon Feast
Strunjan will be adorned with orange in November. From 15 to 17 November persimmon will rule the Strunjan Valley. Visitors of the traditional feast can buy crates of persimmon and taste many delights the locals made with the golden apple: marmalade, dried persimmon, liquor, strudel, pies, and ice cream. There will be free tours of the salt pans in Strunjan, professional workshops about growing, using and drying persimmon, a competition for the biggest persimmon of Strunjan and an entertainment programme by the groups Platana and Klapa Šufit.
Musical Treats
Autumn doesn't bring only culinary treats, but also numerous musical delights. On November 3 in Mediadom in Piran, there will be a concert in honour of Giuseppe Tartini, Johannes Brahms, and Franz Schubert, performed by violinist Zdravko Pleše, who will for this occasion play on Tartini's violin, and pianist Denys Masliuk. The cheerful Teo Collori and Momento Cigano will present their new record on November 16 in Theatre Tartini Piran. A day later, Perpetuum Jazzile and Nina Pušlar will perform in Arena Bonifika in Koper at the 70th anniversary of Radio Koper. November 22 in House of Culture Izola, we will listen to excellent musicians Janez Dovč and Boštjan Gombač with their journey through Slovenian folk music and some of their work.