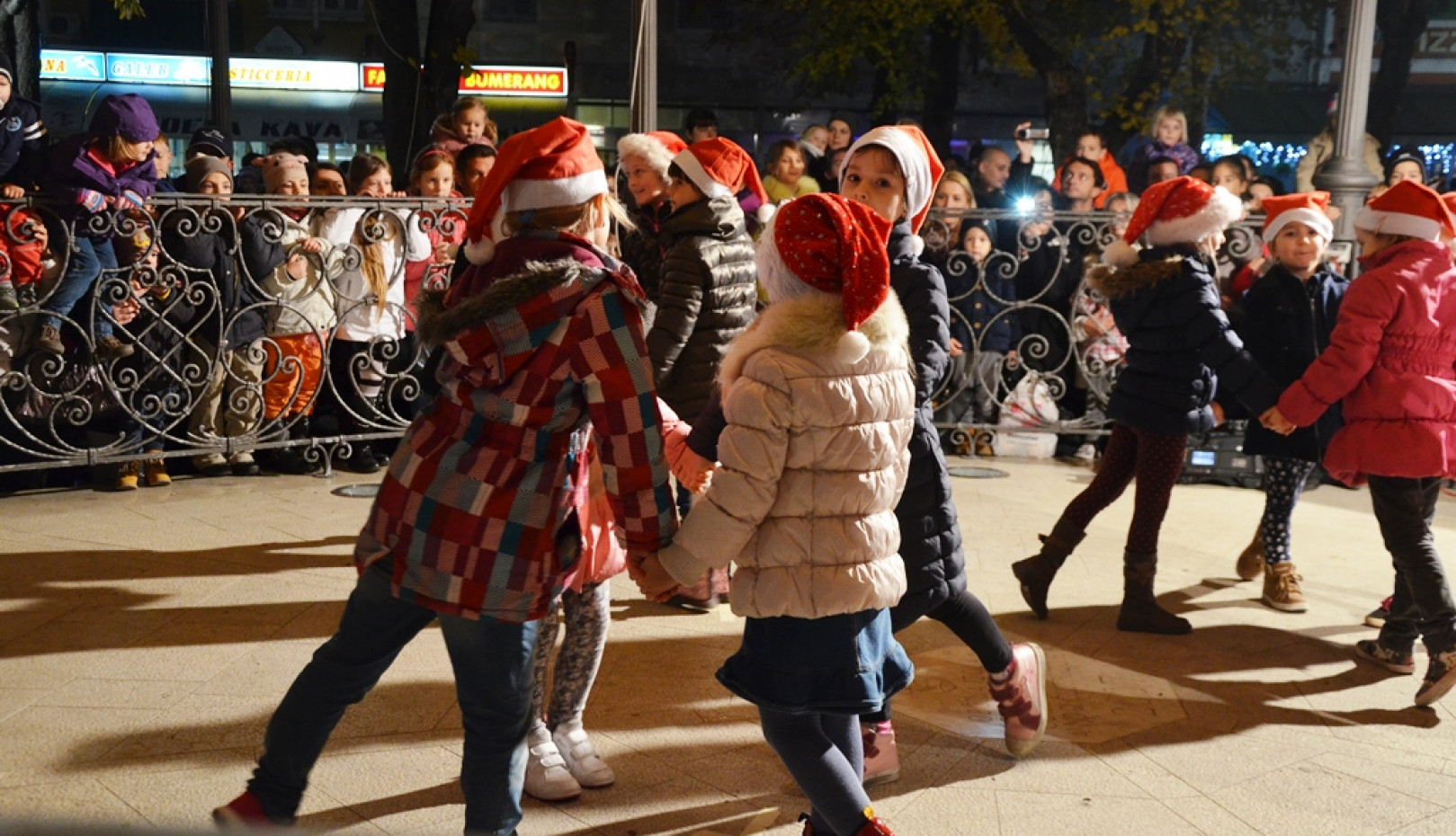 Events on the Ice Island
This winter will enchant Izola into a true Ice Island full of magical children's experiences.
In addition to the brand new ice rink, fairy tale creatures have prepared a wide variety of children`s entertainment full of music, singing, dancing, movies and theater performances. Join us on Ice Island from November 30 until January 19.
Pietro Coppo Park at 5pm:

November 30: Festive lights switch-on and opening of the ice-skating rink: Lea Sirk, young vocalists, fairy tale heroes
December 1: A Goat Trial in Višnja Gora performance for children (Theatre Cizamo), Žiga Rustja and band concert
December 4: DJ Lovro
December 6: Female choir Lilith, Ptuj concert
December 7: Andreja Zupančič musical entertainment, Baby`s icecream (Koper) performance for children
December 8: Duo Pingo musical entertainment, Marina Martensso, 
December 11: DJ Lovro
December 14: Duo Pingo musical entertainment, OK Junior from Koper concert
December 15: Andreja Zupančič musical entertainment, Duo HELLE & HUTCH concert
16 and 18 December: NAJ-NAJ with music and dance: children and adult choirs from Izola, young vocalists
December 19:  Y.O.T.R. from Ajdovščina concert CANCELLED
21.-29. December: Screenings of animated films
December 21: Leon Bučar concert (MOVED to 23rd December)
December 22: Marjetka Popovski concert 
December 23: Santa's elves performance for children (Theatre STEPS), Leon Bučar concert
December 25: Lady Winter and her helpers performance for children (Theatre Bičikleta)
December 26: Under the umbrella of vacation performance for children
December 27: Andreja Zupančič musical entertainment
December 28: Charivari performance for children (Theatre Cizamo)
December 29: Winter Joy performance for children (Theatre Makarenko)
January 4: Magician Roman Frelih
January 5: Fairy tale heroes musical entertainment, Trio NOB concert
January 6: NAJ-NAJ with music and dance: children and adult choirs from Izola, young vocalists
January 8: Singers and young singers of the Italian Community Dante Alighieri Izola performance
January 10: Magician Roman Frelih, Duo Aritmija concert
January 11: Grešni kozli concert 
January 12: Circus school performance for children (Zavod Bufeto), Slavko Ivančič & Matjaž Švagelj concert 
January 15: The Sun Goes on a Journey puppet show, Jazzva concert
January 17: Manouche concert 
January 18: Pingo on a Journey performance for children (Zavod enostavno prijatelji), Wind orchestra Izola concert     
January 19: Fairy tale heroes (Vesele rokice) musical entertainment,  Bowie tribute - Stardust concert

Lonka Square at 7pm:
25. december: Kompanija Izolana, Trio Lipa concert 
26. december: Lisjaki, Krkuča Konekšn concert
27. december: Blue Cheese Band, Fran Get trio concert 
28. december: Vlado Kreslin, Luigi and band concert
29. december: Magazzino Commerciale, 6 Pence Queen Tribute concert 
30. december, 18.00: Fairytale heroes, Santa Claus 
                         21.00: Čuki, Tempera band concert 
31. december, 21.00: Ne me jugat, Bakan gang concert
1. januar: Primorski fantje, Trio Turn concert