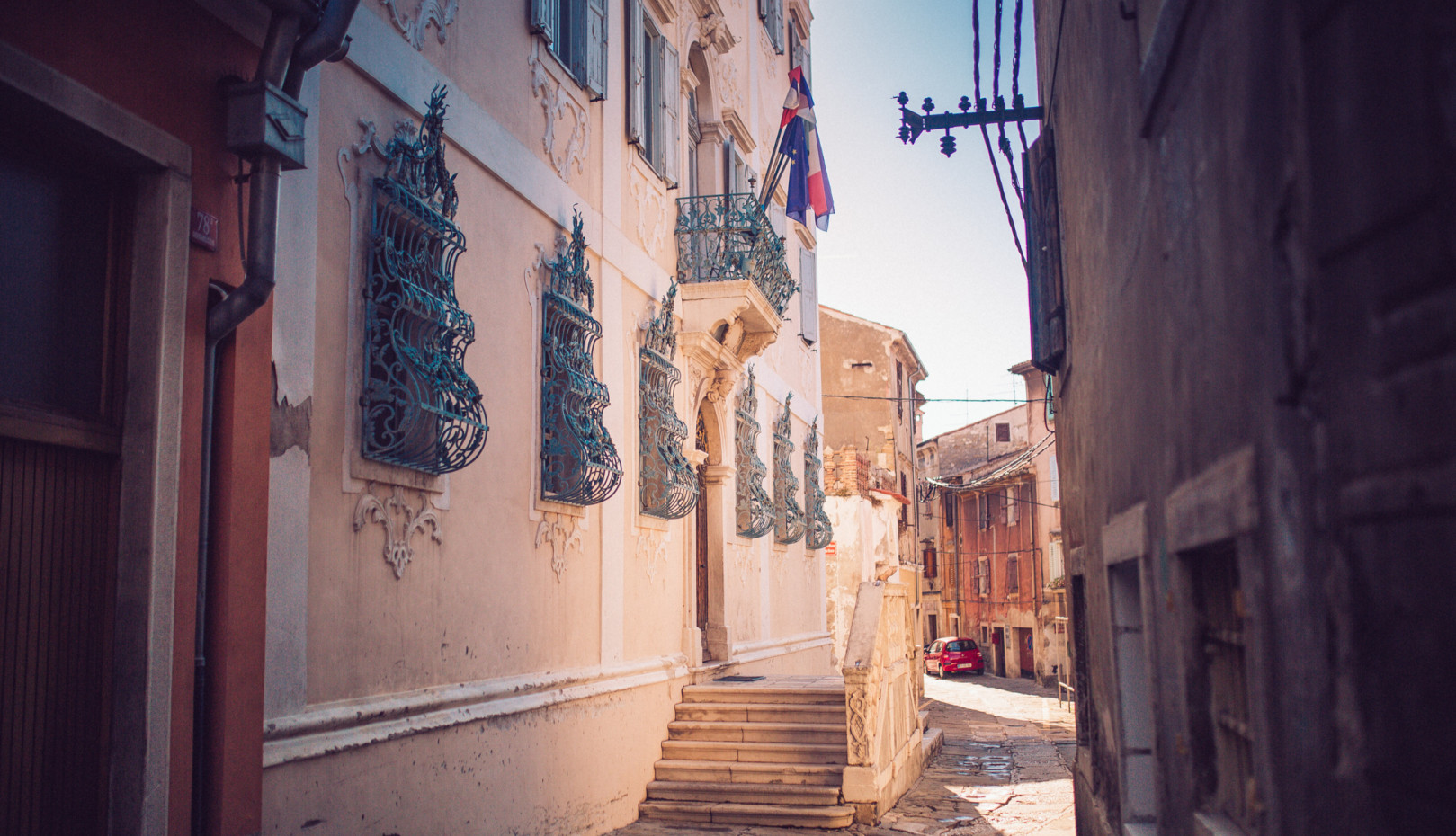 Besenghi degli Ughi Palace reveals part of Divine Comedy
The historical town of Izola hides a baroque gem known as the Beseghi degli Ughi Palace, which was owned by a noble family Besenghi, otherwise from Tuscany. Looking at the palace, which is not freely accessible as it houses the Izola Music School, you will see an artfully crafted Rococo style façade. The palace's central hall with its rich paintings is inspiring and you can see it in a 3D video.
There is another special feature in the palace – the Dante Copiosus installation, dedicated to two preserved codices of Divine Comedy with commentary, which were created at the end of the 14th century in Izola by Pietro Campenni. The installation consists of three parts, namely a holographic video showing the transcription of the Divine Comedy, information about the key emphases of the transcription and the original work itself, and an illuminating experience inside a chamber.