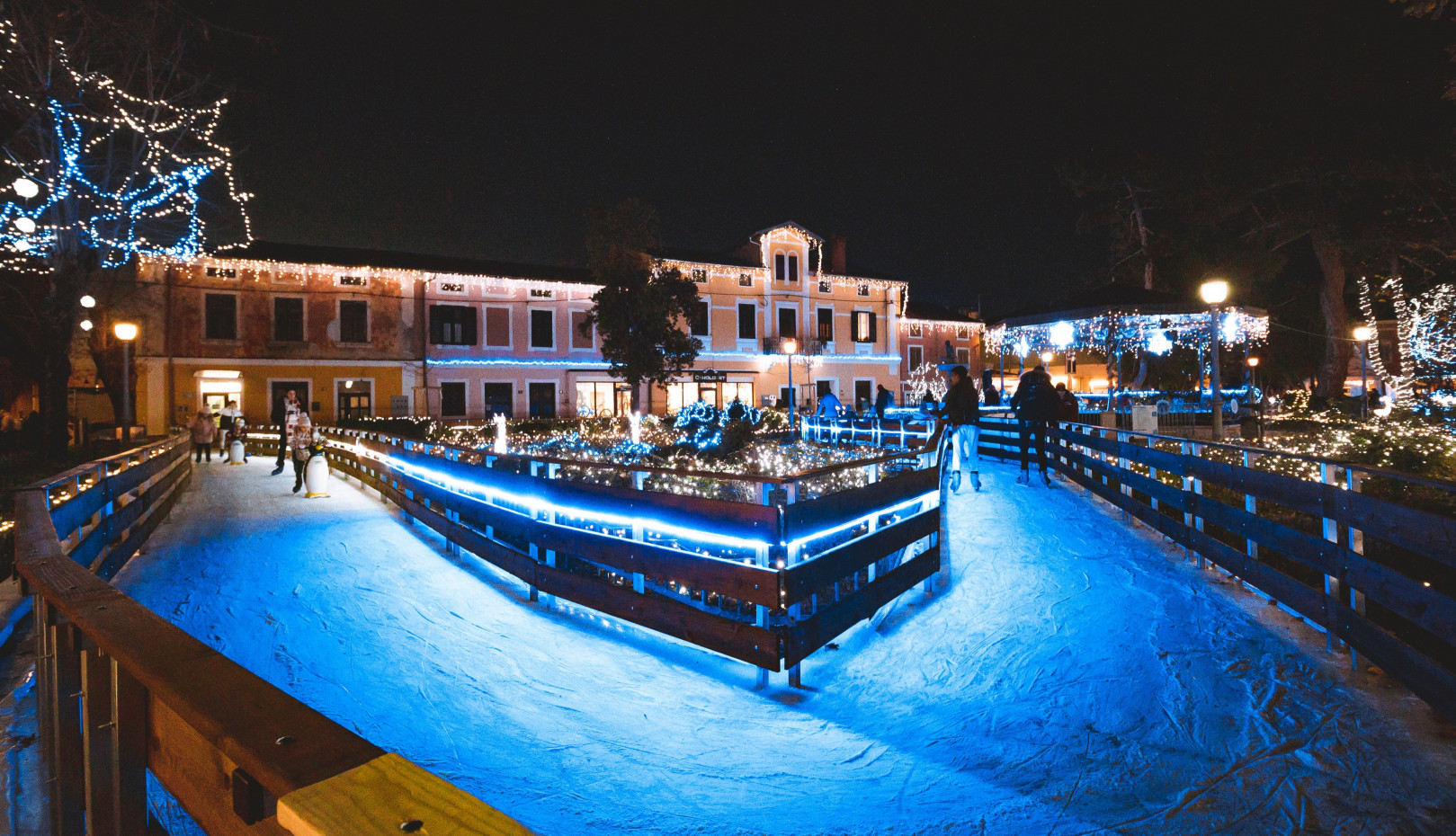 Winter in Ice Island
Over the winter months, Izola is illuminated with festive lights that bring the holiday spirit to town. Izola transforms into Ice Island - a place that has something for everyone. Experience the joys of ice skating, attend one of the many concerts or catch up with your friends over a delicious mug of mulled wine.
Winter Events in Izola
Did you know that Izola was once an island? While it hasn't been a real island in a long time, it sort of turns into one once a year. Once a year, Izola becomes an island of experiences.
You can ice skate, take a stroll through the festively illuminated streets and enjoy the diverse line-up of musical acts, while your little ones can have a blast at the many different shows and performances. And of course, the festive season would not be the same without food and drink offering plenty of refreshments.
Come and visit us on Ice Island between 18 November and 22 January!
Skating rink
The ice rink is open every day. Ice skate rental is available. This year, the biggest ice-skating enthusiasts will also be able to buy season tickets and gift certificates, which can be purchased at the entrance to the rink from us at TIC Izola or in our online shop.
Day ticket: 3€, skate rental €1
Season ticket (skating only): 45€
Season ticket (with skates): 60€
In case of rain, the rink is closed.
Monday - Thursday: 2 pm - 9 pm
Friday: 2 pm - 11 pm
Saturday: 10 am - 11 pm 
Sunday: 10 am - 9 pm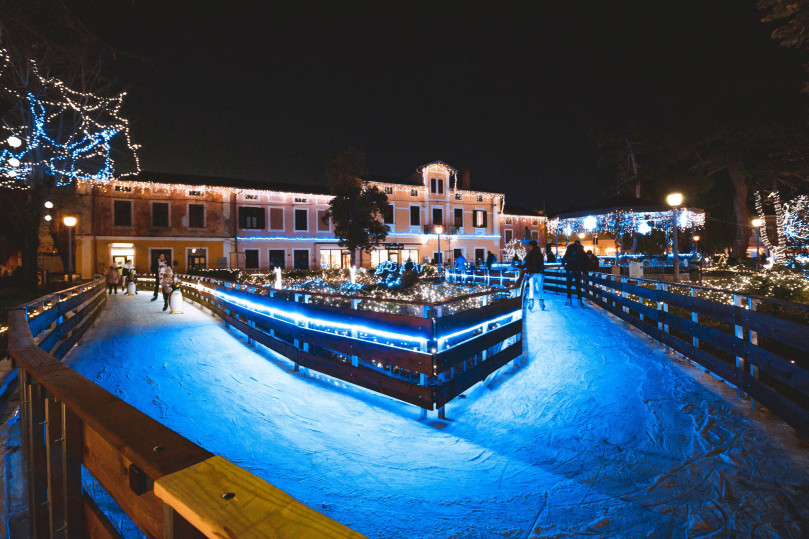 Free Parking
Free parking will be available for all visitors at the Argo parking lot for the duration of the Ice Island events. 
A Rich and Varied Programme for All Generations and Palates
Pietro Coppo Park will be particularly vibrant at weekends. Sundays are reserved for the youngest visitors, with the children's programme starting at 5 pm. From 7 pm onwards, concert lovers will have a wide range of musical experiences to choose from.
Ice Island Radio
To add to the festive atmosphere during the winter events in Izola, Radio Capris will broadcast a special online radio programme - Ice Island Radio. We invite you to tune in even when you're not here with us! 
In January, the Radio Capris team will be broadcasting from Izola, right around the corner from Ice Island, 3 times a week
Community Fridge
Throughout the month of December, during the ice rink's opening hours, the Community Fridge will be open for donations for the underprivileged residents of the coastal municipalities.