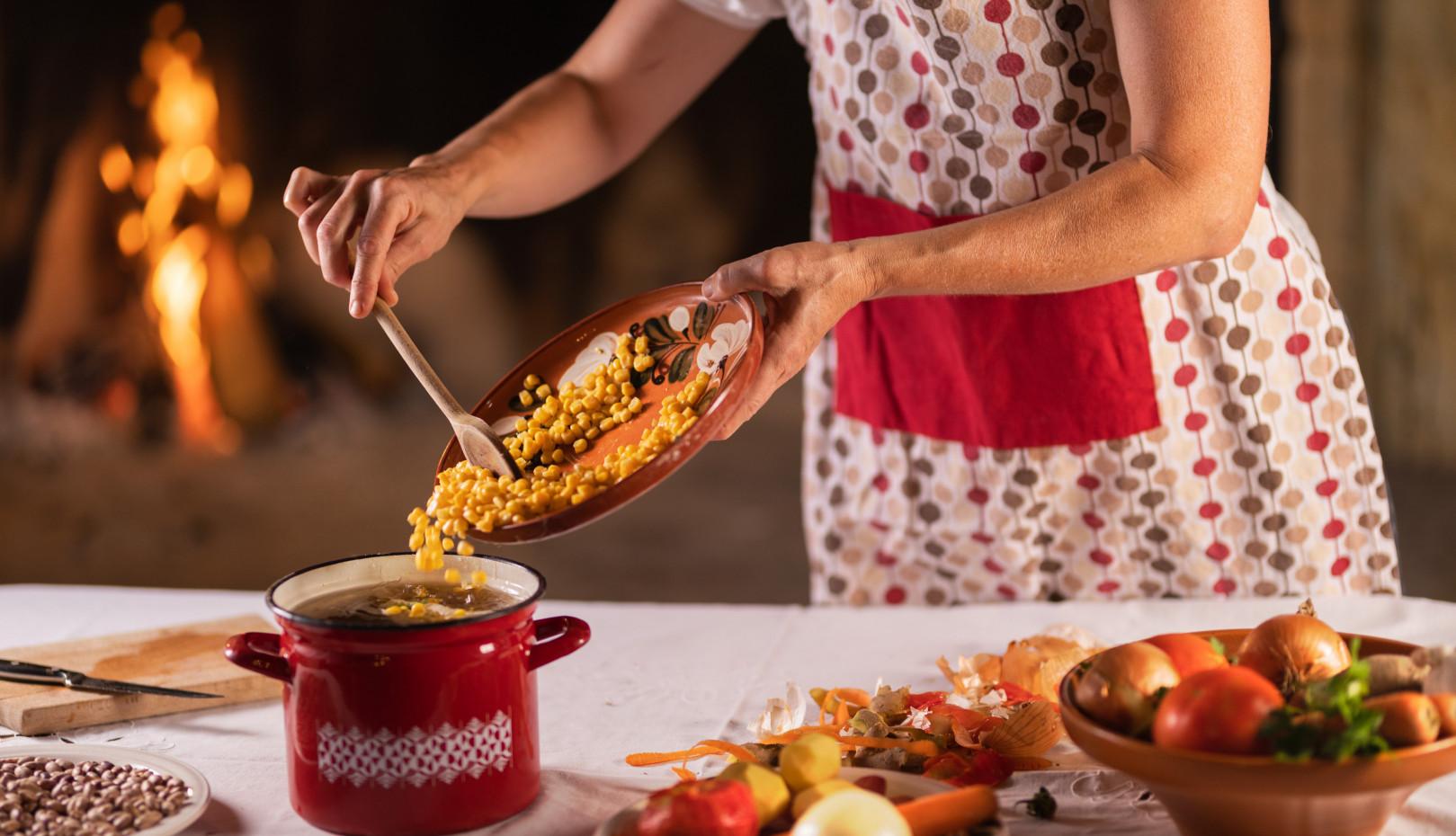 »Bobiči« will keep you warm in autumn
During autumn holidays, between 24 October and 8 November, you can warm up with Bobiči (corn minestrone), which is undoubtedly the richest tasting traditional Istrian food eaten with spoon, which pleasantly warms up and strengthens our bodies. The main ingredient of this tasty minestrone is young, milk corn, accompanied by delicious meat, usually pancetta. Everything is tied together with young cranberry beans, which are beans picked right before they pass from young to dry beans, young potatoes and other flavourful ingredients. After last year's successful event "Bobičijada" in the village of Korte, we have decided to dedicate more time to the popular Istrian dish during Days of Istrian Bobiči.
Take a look at the list of restaurants in Izola, in which you'll be able to enjoy the popular Istrian minestrone: coming soon.
The most popular Istrian minestrone will keep you warm from 24 October to 8 November.
Bobiči is a stand-alone, hearty dish, particularly fitting for colder months. It usually contains dried meat but it's also possible to make a meatless version.
The Days of Istrian Bobiči are a vital part of the Zero kilometre initiative which includes delicious local products by local growers onto the menus of restaurants in Izola. The Zero kilometre initiative means that all the ingredients in the dish are of local and authentic origin. The local market called "Ruba sz moje njive" (Food from my field) and special culinary campaigns create an opportunity for visitors to experience authentic food that has been grown and prepared locally.