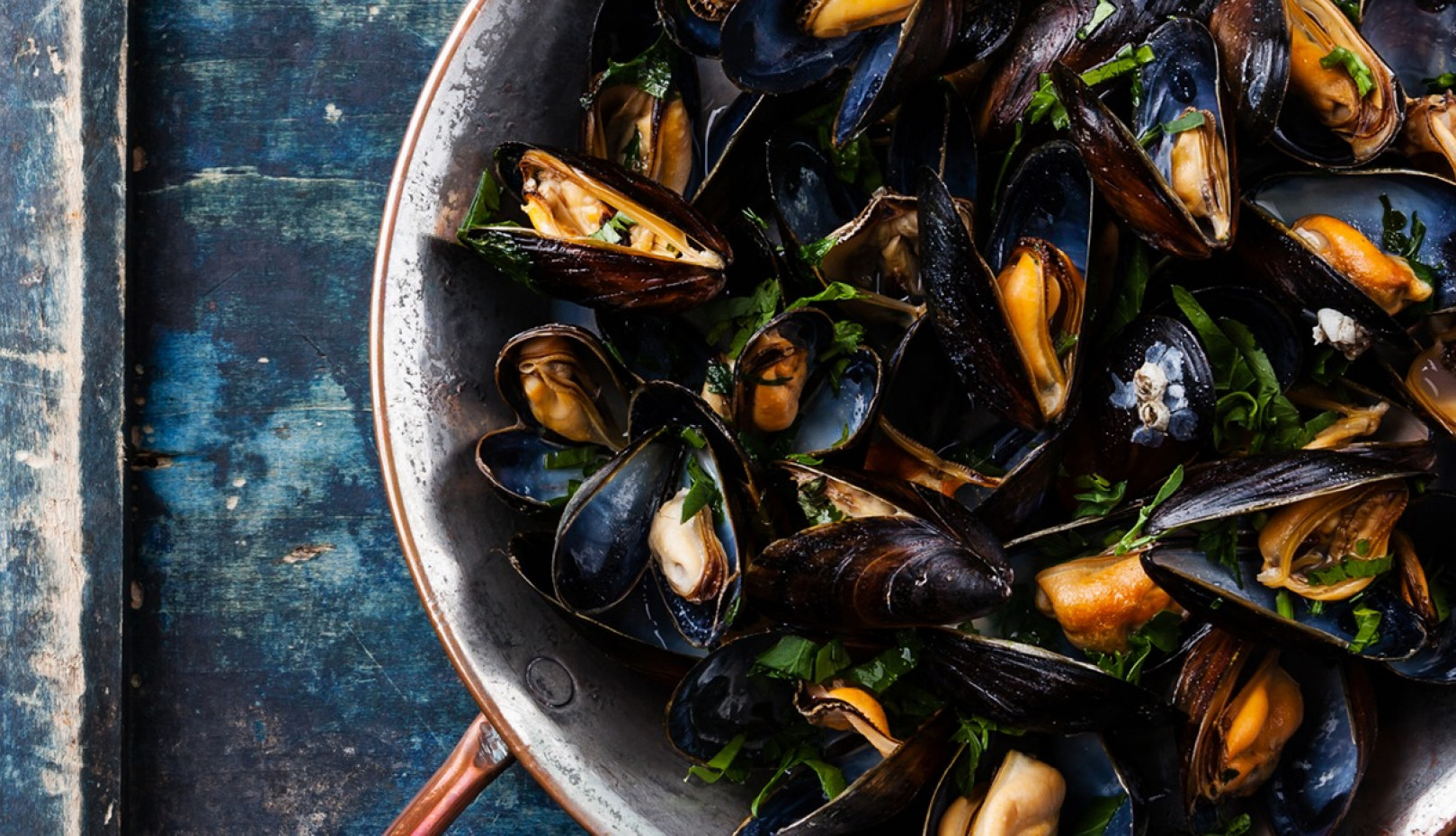 In June, Izola will become a kingdom of plates with local mussels
After the successfully concluded Days of asparagus, the culinary story in Izola continues with the already traditional Days of local mussels, which will be held the first two weeks of June as part of the Zero Kilometre project. As many as 22 restaurateurs from the city and the countryside will present their culinary offer.
The goal of the Zero Kilometre initiative is to ensure an autochthonous and authentic local offer in the restaurants of Izola. One of the best practice examples is the local farmer's market Ruba sz moje njive (Stuff from my own field), where every Wednesday and Saturday farmers from the local area sell their homegrown produce, which the restaurateurs taking part in the initiative may also buy.


A stroll through the flavours of Izola
Between 1 and 16 June you are invited in the restaurants of Izola, where the local restaurateurs will pamper your taste buds with local mussels and other dishes on the basis of shellfish and other seafood specialties. You will also be able to experience the marine flavours in autumn, during the Days of codfish between 14 and 29 September and September. The culinary journey will be concluded with the Days of the Kingdom of Fish from 12 October to 9 November.
The way to one's health is through their stomach
Mussels are one of the most popular seafood ingredients in the Mediterranean-Istrian cuisine. This seafood delicacy doesn't only taste good but it is also very healthy. Mussels are a great source of protein, carbohydrates and unsaturated fat, selenium, vitamin B12, zinc, sodium and folates. This tiny sea fruit hides a large amount of iodine, which is recommended for people with thyroid problems. Consummation of mussels also positively affects the cardiovascular system.
List of participating restaurants or taverns:
Restavracija Kamin
Restavracija Marina
Gostilnica Gušt
Gostilna Istra
Gostilna Sonja
Gostilna Sidro
Restavracija Parangal
Restavracija Koral
Okrepčevalnica Veni
Pizzeria Raineri
Gostilna Manjada
Gostilna Doro
Gostilna Ribič
Gostilna Jasna
Gril pri Perotu
Casa della Pizza
Kužina Stara šola
Gostilna Bujol
Okrepčevalnica Morski val
Restavracija Svetilnik
Ribiška osmica Arrigoni
Gostilna Korte