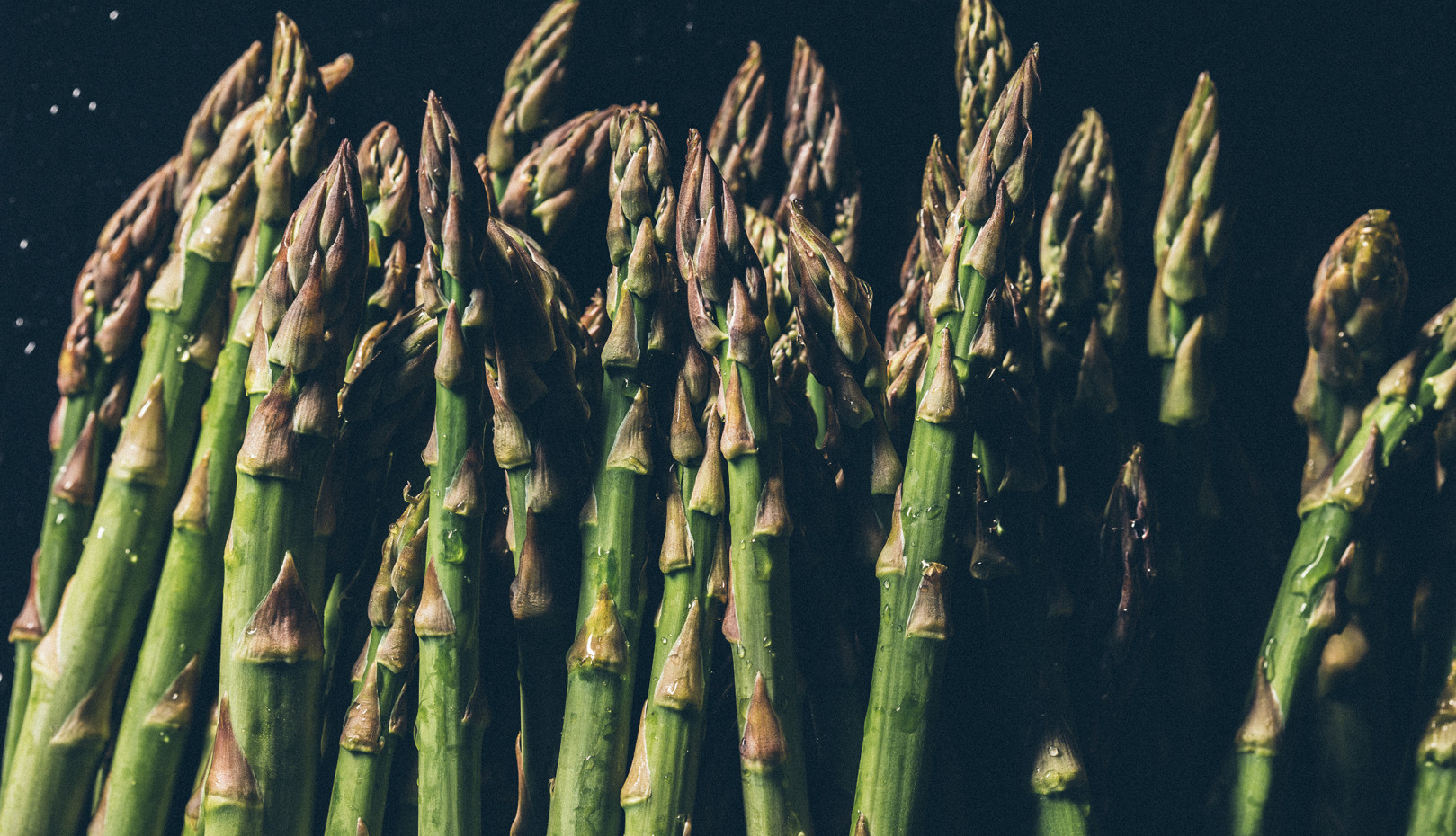 Spring detox in Izola       
Asparagus will dominate the plates this April in Izola. These harbingers of spring are full of vitamins, minerals, and folic acid. Consuming asparagus is good for detoxification of our bodies. After having lunch in one of the selected restaurants, we advise you to take a walk by the sea, in the parks of Izola, or the countryside.
Enjoy spring-themed plates with asparagus
Asparagus is one of the healthiest raw ingredients and a perfect green addition to the spring plates. Asparagus is full of protein, minerals and folic acid. Dishes with this vegetable are beneficial to our health and take care of the spring detox of our bodies. Asparagus is also known as a natural aphrodisiac.
We invite you to Izola to pamper your taste buds with various Istrian dishes that will be spiced up with asparagus. Asparagus will be offered in different restaurants and taverns (https://www.visitizola.com/dnevi-spargljev-v-izoli) from 30 March until 28 April. The restaurateurs of Izola have prepared special asparagus menus and we believe that everyone will find their favourite asparagus dish.
Days of asparagus – an introduction to the culinary campaigns in Izola
Due to the proximity of the hinterland, Izola offers an excellent mix of Istrian and seafood cuisine. Traditional hinterland dishes are made primarily from home-grown produce that grows alongside vineyards and olive groves, while fish and other seafood are at the forefront by the sea.
Local restaurateurs in Izola are part of the Kilometre Zero initiative, which means that you will always enjoy authentic dishes prepared according to traditional recipes, using local, fresh and wholesome ingredients. During the summer you can also buy the local produce at the farmers market Ruba sz moje njive (Stuff from my field). (https://www.visitizola.com/domace-dobrote-na-trznici-ruba-sz-moje-njive-2/).
This year, we will embark on a journey of the flavours of Izola four times. Check the dates of the culinary campaigns:
• Days of Asparagus: 30 March to 28 April 2019
• Days of Local Mussels: 1 June to 16. June 2019
• Days of Cod: 14 September to 29 September 2019
• Days of the Kingdom of Fish: 12 October to 9 November 2019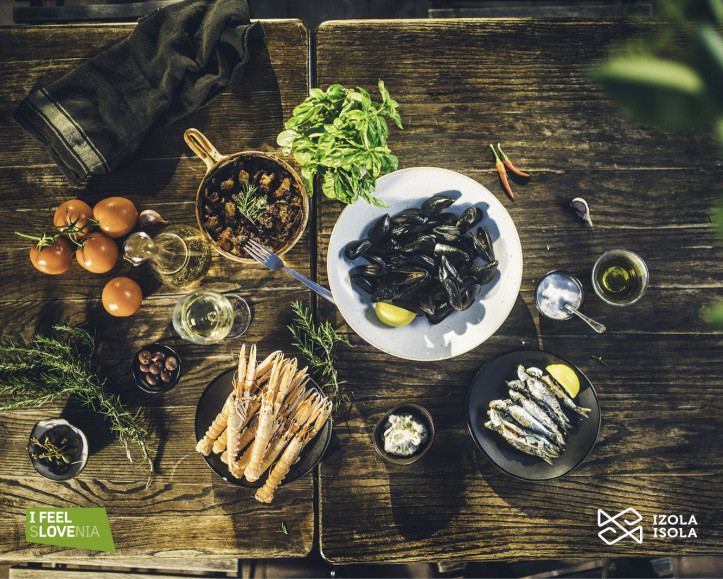 Take a walk in nature after a healthy lunch
A true detox includes plenty of activity in the fresh air, giving your body a sufficient amount of Vitamin D. We advise you an after-lunch walk through the parks of Izola ((https://www.visitizola.com/dozivi/). An interesting story is hidden in the central park, named after the noteworthy cartographer Pietro Coppo. You will find out all about him in Izolana – House of the Sea (https://www.visitizola.com/dozivi/), where you can learn about the diverse history of Izola connected with the sea. Among the town streets, where the house of the sea is located, you will enjoy the view of antique palaces. A true gem is the Besenghi Palace, which has recently been renovated and where weddings are usually held on Saturdays.
As part of the Days of Asparagus, we invite you to participate in a prize game. 
If you desire a longer walk, accompanied by the smell of the sea, head along the former coastal road from Izola to the neighbouring Koper. This mini-trip will take approximately an hour. A slightly shorter beautiful seaside promenade will take you from the bay of Simonov zaliv to the former shipyard at the town's entrance. Pay attention to markings – they hide the story of marine heritage. (https://www.visitizola.com/odrinimo-na-pot-spoznavanja-morskih-skrivnosti/).
5 minutes away from the town you can enjoy the authentic Istrian nature in the Strunjan Landscape Park or one of the surrounding villages. You will be especially fascinated by the views. 
You can cook asparagus at home
You can continue your detox at home. Prepare diverse, healthy, and delicious asparagus dishes quickly at home. For breakfast, we recommend asparagus with eggs, a tasty appetizer, or asparagus cream soup, especially suitable for soup lovers. We have prepared some delicious recipes at www.visitizola.com. Take a look at the recipe for gnocchi with asparagus. (https://www.visitizola.com/njoki-s-sparglji-in-domaco-klobasico/).
Follow us on Instagram and Facebook so you don't forget the moments spent in Izola too quickly. #VisitIzola
CASA DELLA PIZZA
MENI
FAST FOOD VENI
MENI
RESTAURANT BUJOL
MENI
RESTAURANT DORO
MENI
RESTAURANT ISTRA
MENI
RESTAURANT MANJADA
MENI
RESTAURANT RIBIČ
MENI
RESTAURANT SIDRO
MENI
RESTAURANT SONJA
MENI
GOSTILNICA GUŠT
MENI
SNACK BAR GRIL PRI PEROTU
MENI
RESTAURANT KUŽINA STARA ŠOLA KORTE
MENI
PIZZERIA VILA RAINERI
MENI
RESTAURANT HOTEL MARINA
MENI
RESTAURANT KAMIN
MENI
RESTAURANT KORAL
MENI
RESTAURANT PARANGAL
MENI