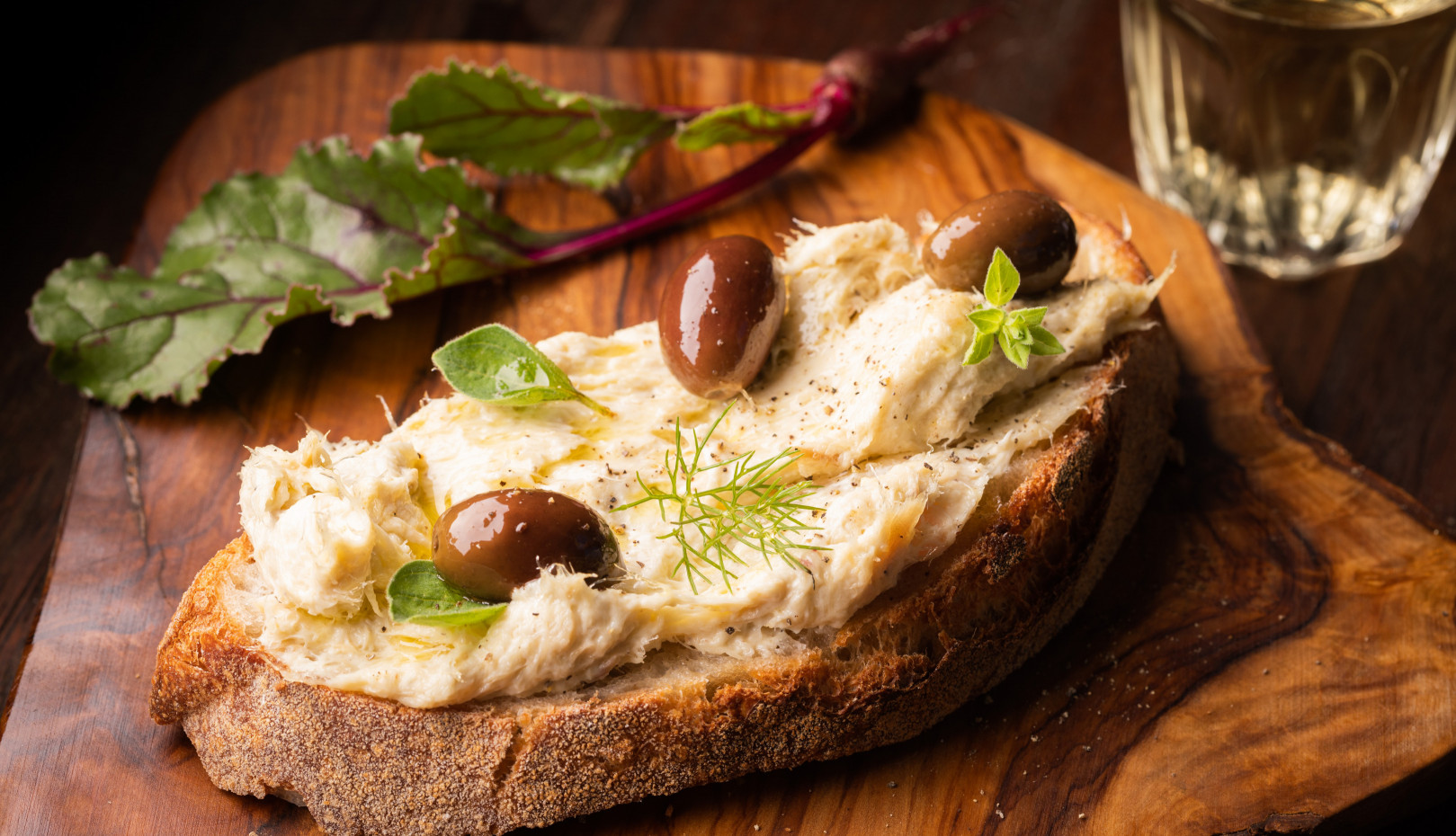 Start your autumn with cod spread
In June, we've opened the culinary events season with the Days of Local Mussels, and after the hot summer, we will treat ourselves to cod spread at the beginning of September.
Days of Cod are the second culinary special event this year, where Izola's caterers join under a common culinary theme. And thus, September will be filled with the taste of cod spread or "cod in white", as it is sometimes called – the dish itself is an invaluable part of Istrian cold appetizers.
Cod spread can be a lot more than just a fish spread
We can't really imagine visiting an Istrian restaurant that does not serve the cod spread, as the latter is regarded as an invaluable appetizer. And during Days of Cod, you will be able to find out that it can be much more than that. Just pick one of the 14 inns or restaurants in Izola and indulge yourself to a tapestry of tastes and combinations you have not been used to until now. Even if you just want to taste it in a traditional way, grab a piece of some nice-smelling bread and enjoy your cod spread in the traditional way. 
For the selection of inns and restaurant serving cod spread, click HERE.
You are warmly invited to Izola from 10th until 26th September to attend the Days of Cod.
The culinary imagination of Izola's caterers at the Days of Cod shall once again prove that, among other things, Izola can also be an excellent culinary destination.
Diversity of names
The process of making cod spread is long and usually already starts somewhere in the North Atlantic, where fish called cod are being caught. The fish are then dried and salted. Salted cod serves as the main ingredient of cod spread.  A good cod spread needs just a few high-quality ingredients, which Izola's caterers get directly from the local environment.
In the past, cod spread was mostly only eaten during fasting before Christmas or Easter holidays, and today it is invaluable as a cold appetizer in Istria.