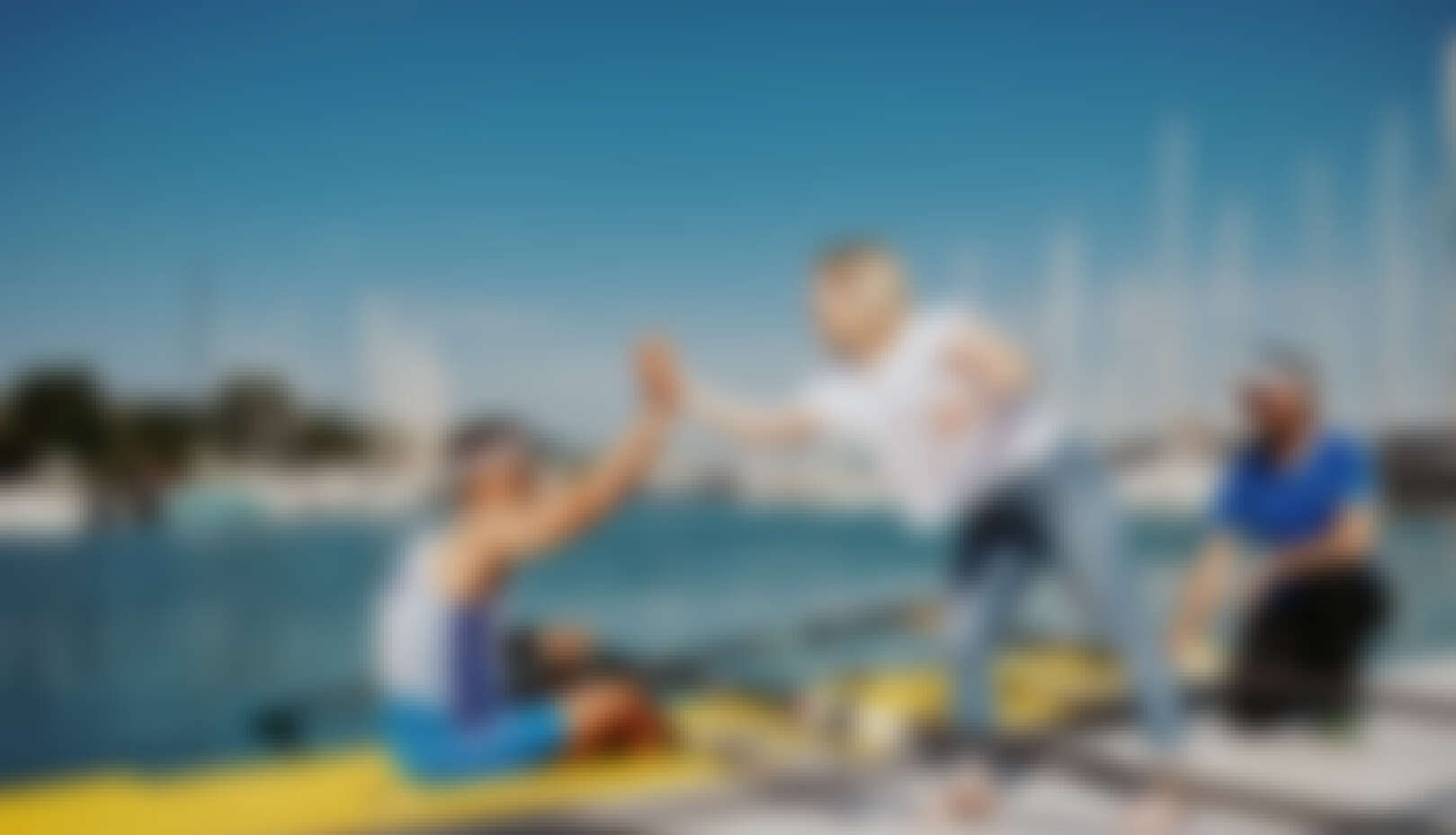 TOP 5 ideas for teambuilding and business meetings in Izola
Our small fishing town may attract mainly those who want to escape from the mundane everyday life and relax, but the range of experiences we have developed in recent years also caters to curious and active guests. Tailor-made experiences are also perfect for team building or business meetings. If you want to organize them by the sea and get to know Izola in a slightly different way, we invite you to take a look at the suggestions below.
1.      Turn into Romans at the Archaeological Park
Did you know that the status of Ancient Romans was apparent by where they lay on a lounger? Let your imagination run wild and transform into an ancient Roman, bonding with your colleagues through role-playing. Together, you will travel 2.000 years back in time, learn about Roman culture and taste the culinary delights of the time. Of course, the experience has to be authentic, so you will be lying down and enjoying food without using cutlery.
The Roman experience is available from May to October in the San Simon Archaeological Park, close to the sea, and is suitable for between 20 and 50 people. It is a perfect choice for a teambuilding, a fun group outing, or a special occasion. Would you like to find out more? Go to our online shop and send an inquiry.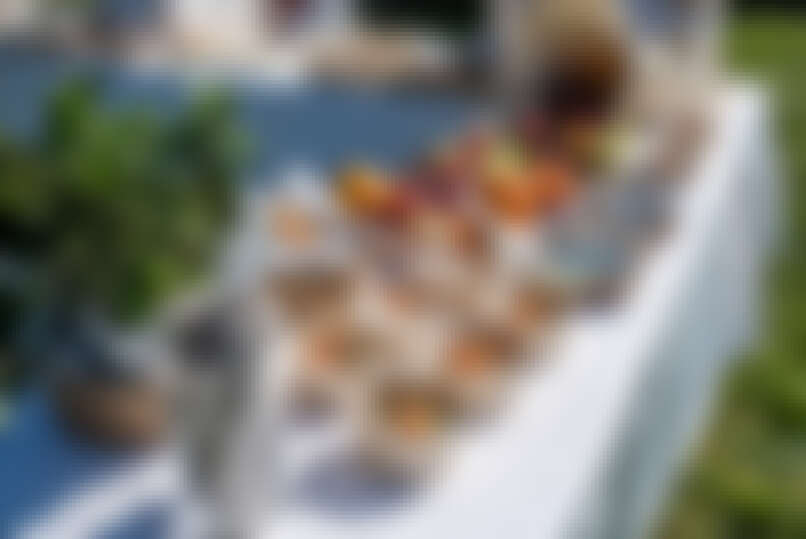 For groups of up to 9 people, we offer a premium version, Roman Tastes Under the Stars, which takes the Roman experience one step further. Can you think of business partners who would enjoy such a unique indulgence?
2. Rowing for two: who has the courage or, better yet, the trust?
Have you heard of coastal rowing? It is a special rowing at sea, suitable for beginners and experienced rowers alike. This technique uses wider, more manageable rowing boats that do not tip over. You also have to trust your rowing partner, of course. Isn't forming trust the whole point of team building?
The rowing lesson introduces you to the basic rowing techniques. You also take part in a mini-regatta. Coastal rowing is suitable for groups of 8 to 36 people. It takes place during the warmer months: from April until the end of October. Sea lovers who are up for the challenge can find more information and an inquiry form in the online shop.
3. Revealing the Forgotten Secret of Izola and team spirit
Uncover the Forgotten Secret of Izola and find out how much of a team player you truly are. We invite you to set off on a special adventure through the streets of Izola with a digital guide that will take you through 11 challenges and riddles with the help of an online app. The clock will be ticking: your speed and efficiency in solving challenges are important, but what counts in the end is how well you work together and how much fun you have in the process. Through the game with "escape room" elements, you will get to know the city center of Izola and some of its hidden corners in a playful way.
The Forgotten Secret of Izola adventure game is suitable for up to 10 people divided into two groups. Three, two, one, and the competition may begin! In case of a larger number of participants, the game can be paired with one of the above activities. This experience is available any time of the year. Follow the link to find out more!
All of the above suggestions can be combined into a special Izola package that will appeal to food lovers, explorers, and those who like to stay active. What does that mean? Send us a message, and we will take care of the program.
4.      Pier of Tastes – a tailor-made culinary indulgence
If you haven't attended this » street-food « event yet, now is the time to add it to your bucket list and visit us. Upon individual request, we can also organize a tailored version of the event in an idyllic location – on the north pier in Izola. Let us know whom you are bringing along, what and how much you would like to eat, and we will take care of the rest: the food menu, the wine, and the music to match. With a unique culinary indulgence you can make your business gathering truly unforgettable.
 A standing banquet can be organized for 100 to 300 people. Sit-down service is available for up to 100 people.
See what the public Pier of Tastes event looks like, and contact us at taja.savron@izola.si for more information.
5.      Learn about the historical traditions in the pristine nature of the Izola countryside
Would you like more privacy for socializing with colleagues in pristine nature? We have a suggestion for that as well! Visit the picturesque village of Korte and let its inhabitants introduce you to their way of life and the customs of the past. They will take you to »kaštelir« (hillfort) - a former prehistoric settlement, where you can hear stories from the Roman and prehistoric periods, and up to the former acropolis overlooking the sea and salt pans. You can also arrange a tasting of a prehistoric dish. Later, you can take a walk to the water sources; test your laundry skills and balance by carrying a bucket on your head. Can you already imagine how entertaining the challenge could be?
If you are eager for some extra action, you can try your hand working in the fields or tasting olive oil. You can round off the day at one of the local eateries or restaurants. We recommend Gostilna Korte, Hiša Torkla or Medljan Tourist Farm.
Are you in favor of the countryside? Contact us!
Do you have a different get-together in mind? You can contact us anytime at taja.savron@izola.si, and we will be happy to help you.