Vila Raineri, pizzeria with strong tradition
The Vila Raineri Pizzeria and Canteen is located in a villa with a very special history. At the end of the 19th century, it was the home of the Renner von Szatmary counts who changed their name into Raineri during the time of Mussolini's government. In the 20th century, it became one of the first pizzerias in the Slovenian Istria, together with a hotel located on the first floor. The Vila Raineri Pizzeria and Canteen is located just 200 metres from the sea, near Hotel Delfin, and is open all year round. Guests can also visit the Pergola Restaurant which is also part of the hotel. The villa was renovated three years ago and now offers seating on a cozy terrace even when there is bad weather. Daša Ždrnja, Sales Manager of Hotel Delfin, told us more about the pizzeria and the canteen.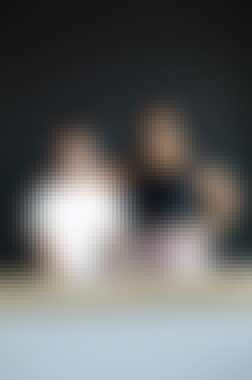 What can you tell us about the history of Vila Raineri?
The villa was initially owned by the Raineri family. It was transformed into a pizzeria with a hotel 37 years ago, and has been in our possession for about 20 years now. Vila Raineri has always been a traditional pizzeria, but with the abundance of new pizzerias people eventually forgot about its tradition a bit. Today we are trying to revive it. We attract guests also during off-season, mostly on holidays and other theme days and introduce our rich tradition to them.
In our pizzeria, the guests can see old photographs vividly showing its colourful history.
Which guests love to visit your pizzeria and restaurant the most?
The guests of our hotel are not the most frequent visitors of our pizzeria and restaurant. Our most common visitors are people visiting Izola and also the locals who are very fond of visiting Vila Raineri and Restaurant Pergola. In summer time, people who come to the beach of Hotel Delfin love to come by to have a bite. It is mostly seniors on their one-day trips, and also a lot of families. During the year, students also eat here often.
What kind of cuisine can one expect at Vila Raineri? Do you swear by the classics or do you also cater to guests with more unusual tastes?
We have more than 20 different types of pizza on our menu. They come in four different sizes which is very convenient for our guests. Every year, we also put some new dishes on our menu as we try to satisfy people with different tastes. We just recently promoted our lemon pizza, as we had noticed this kind of demand, and we often serve pizza with barbecue sauce, as we try to introduce a more specific menu. I must say, though, that most of our guests swear by the traditional dishes – the calamari, mussels, and pasta. Especially during our special offer of mussels in June, our guests were more than thrilled with our recipes.
At the seaside, quality classic seafood is a must.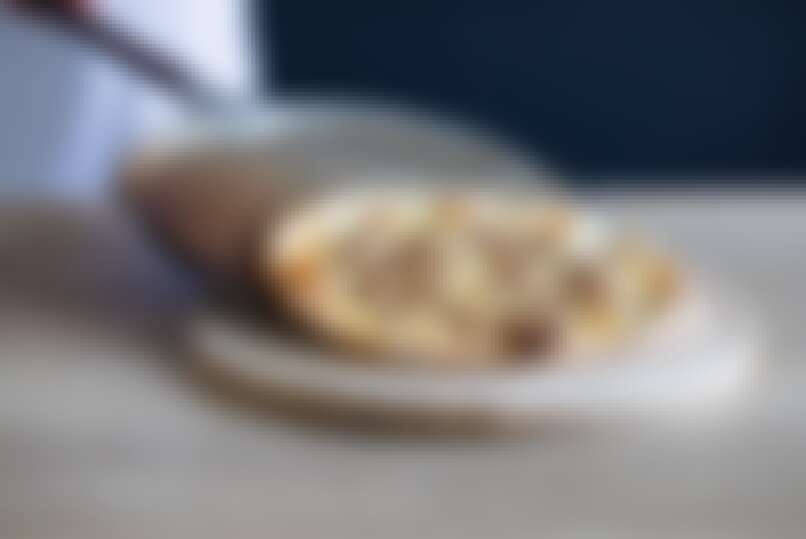 Where do your chefs find inspiration for making delicious dishes?
Our chefs, especially the chefs from the pizzeria, often attend training courses in order to improve their dishes, and to include new ingredients. The classics, of course, remain just as important, and we make sure they stay amazing. Our chefs also enjoy dessert making courses which always inspire them to put some new specialties on our menu.
What ingredients do you use for your dishes? Do you work with local farmers?
We focus largely on local ingredients. We buy fresh vegetables, eggs, and other ingredients from local farmers. Today, we understand the importance of using our own land, as we all like to know where the food we eat comes from. When purchasing ingredients, we always make sure we maintain quality both in the pizzeria and in the restaurant.
Can we expect any special drinks at the villa, is there something that stands out?
Yes, we're one of the rare places in Izola that offer beer from the Slovenian Varuh Brewery. Especially in the pizzeria, our guests love to order beer and Varuh is a popular choice. It is these little things that show we care and support Slovenian and local manufacturers.
Your team is large and successful. Would you say that unity makes strength?
Yes, we do have a large team. In Vila Raineri, 70 people work in the hotel, restaurant, and pizzeria, and 20 in the kitchen alone. During the summer season we also hire some extra help, but in the pizzeria we have a fixed team of top chefs who regularly attend training courses. They make sure that we serve quality food and that work is well-organised. Vila Raineri is a pizzeria and restaurant with a tradition which our dedicated, hard-working, and creative staff work hard to maintain.
What dish would you recommend to your future visitors?
The most popular dishes are, of course, our excellent pizzas. The two favourites are pizza with seafood and pizza with pepperoni. I have to say, though, that calamari is also at the top.
Lemon pizza 
INGREDIENTS
(yields four buns)
Pizza dough 
0.80dag flour
0.4dl water 
0.5dl olive oil
3g dry yeast
3g salt
a pinch of sugar
Pizza toppings
4 thin slices of organic lemons
0.1dag mozzarella
0.08dag tuna in oil
4 thin slices of bresaola (dried beef)
a handful of rocket leaves
0.05dag cherry tomatoes 
0.02dag Parmesan
PREPARATION
To make the dough, knead the ingredients (water, flour, yeast, sugar, salt and olive oil) using a mixer. Form four buns and leave them in the fridge overnight to rise. Next day, roll out the dough and top it with lemon slices, mozzarella and tuna. Put the pizza into the preheated oven (250°C). When the pizza is done, top it with bresaola, rocket leaves, cherry tomatoes, and Parmesan.