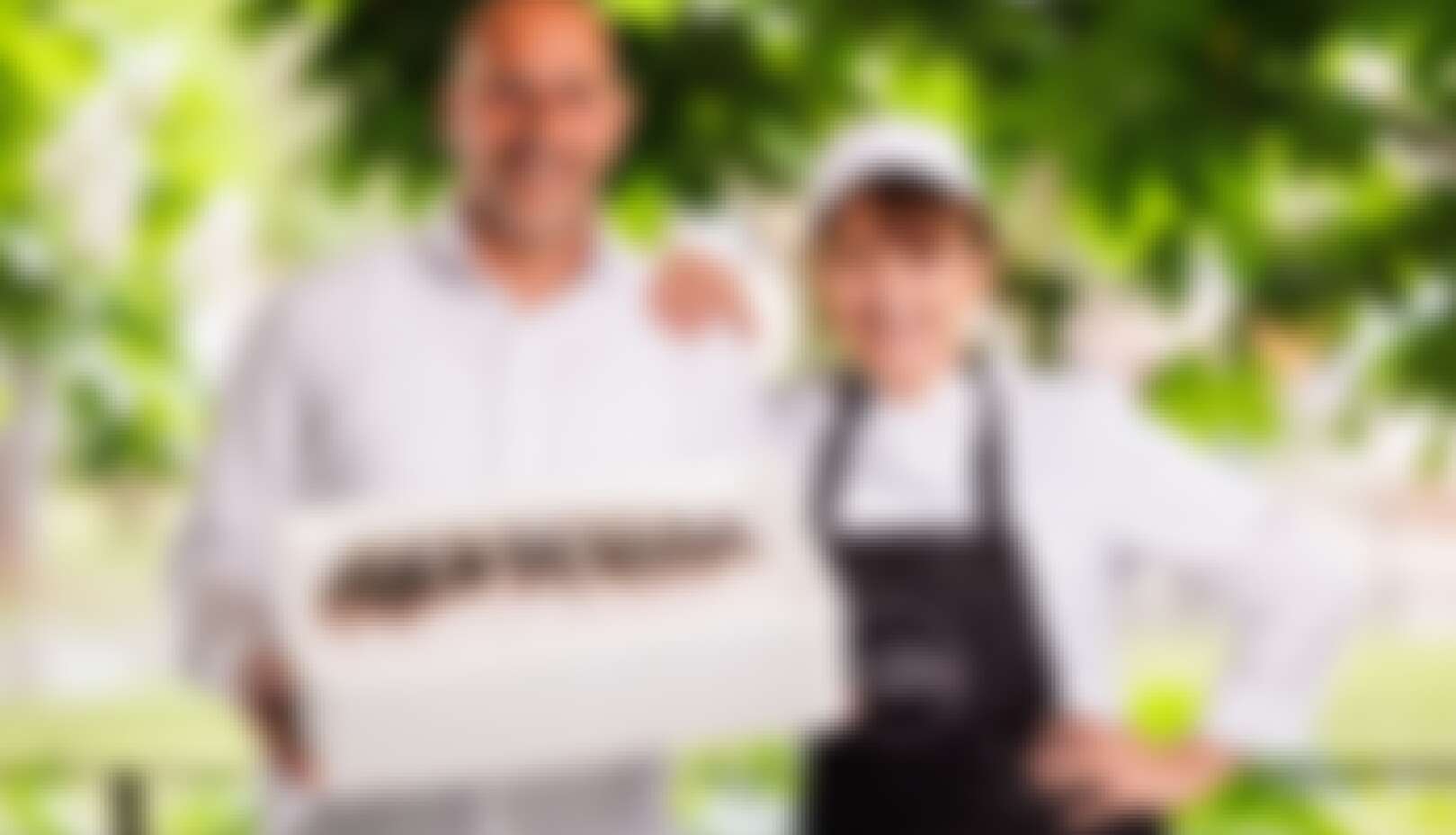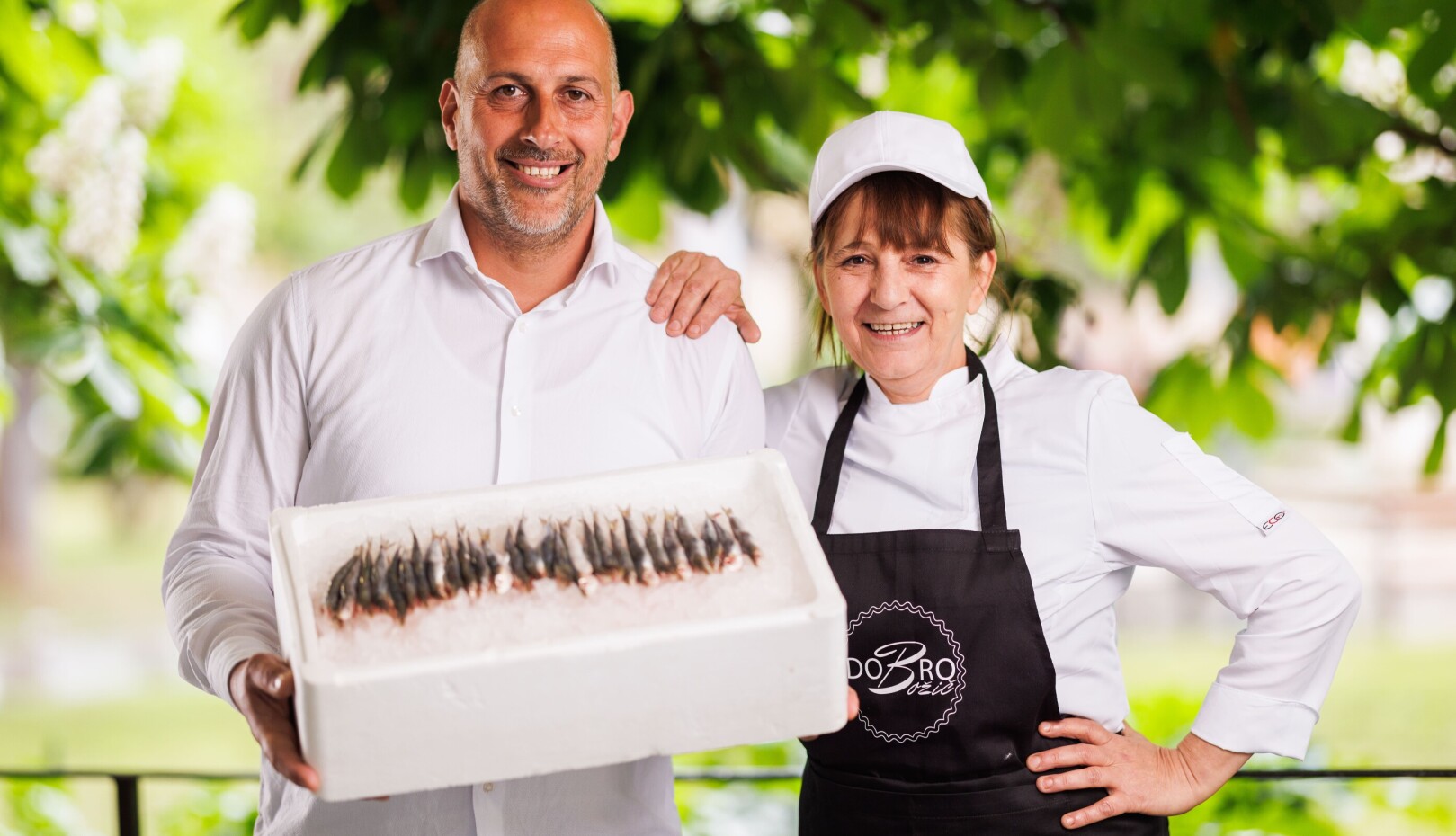 Grill delicacies of Restaurant Doro
They stay true to their tradition and identity, and, as Igor says, they offer good food at a reasonable price. It's well known that meat is their specialty, but their menu also includes some simple seafood dishes. In the shade of the chestnut trees and away from the city's hustle and bustle, you will always feel at home in the ambiance of Restaurant Doro.
This is a restaurant with tradition. Could you share with us the origins of your family's culinary legacy?
My aunt Pirina Jakačič and her husband Jože acquired the restaurant from its first owner, Mr. Teodor Kolenc – Doro, in 1967. After finishing primary school, my mother spent the summer at her sister's, and that's when she came to Izola, where she also finished culinary school. My mother worked for my aunt for several years. In 1972, when my aunt chose a new career path, my mother took over the restaurant. She is now retired but always around if we need her.
Working in hospitality can be challenging, especially when managing your own business. What convinced you to take over the family restaurant? 
One morning in 2000, as I sat down to open the mail over a cup of coffee, I found myself across from my mother, who was about to open one of the envelopes. As she unfolded the letter, tears welled up in her eyes. After years of struggling with her hearing, she had received a proposal for disability pension. It was a pivotal moment. At the age of 23, I found myself engaged in a conversation about whether I should assume responsibility for the restaurant. My brother already had a job, and the fate of Doro Restaurant was depending on me. To me, this establishment was more than just a restaurant; it was my home. I had done my homework here, eaten meals here when my mother worked long hours, and often lent a hand alongside my father and brother.
So, it was an easy decision …
When my mother unexpectedly got the pension proposal, it was definitely an emotional moment. I had already finished hospitality school, and started helping my mother, but I always had the ambition to play football. I adapted my working hours so that I could still go to practice. I was learning how to make coffee, and I met a lot of people …  With my youthful ideas and a desire for modernization, coupled with the invaluable support and knowledge imparted by my mother, Doro Restaurant began to evolve and grow.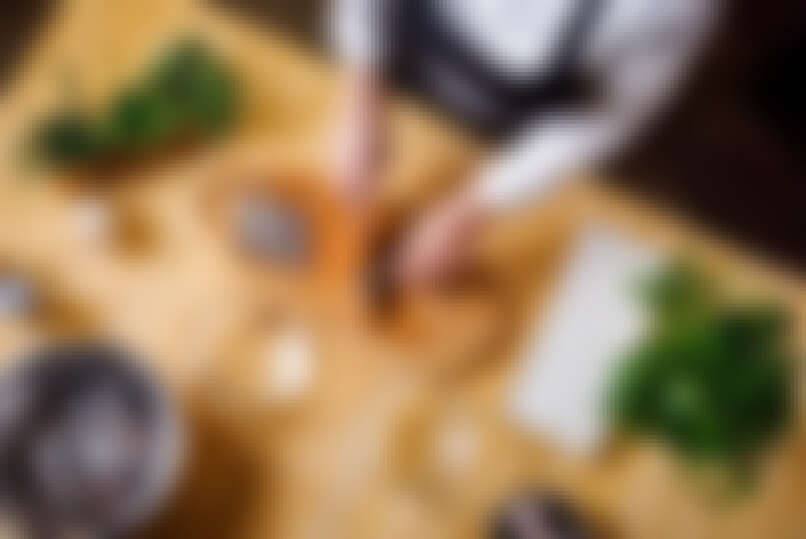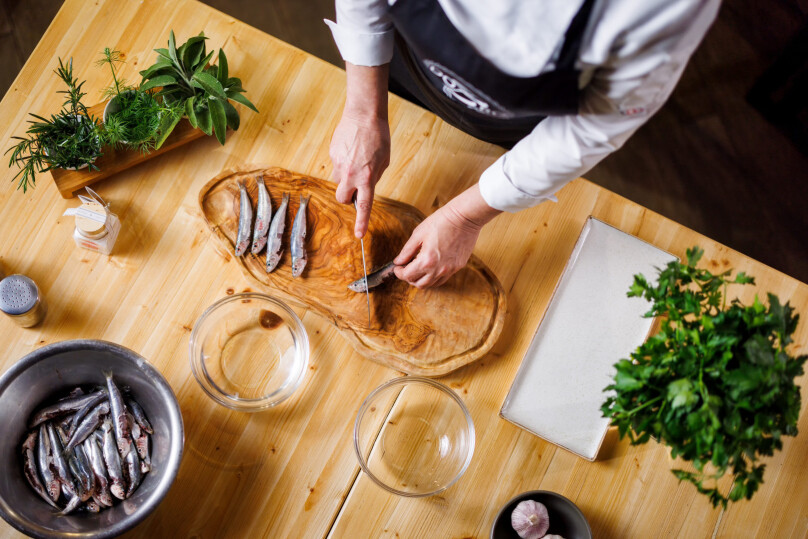 How did the restaurant change through the years?  
First, it was a restaurant; then, a buffet; later, a cafeteria; and eventually, it became a restaurant again. The area where Doro is located was very lively at that time. There was a functioning Delamaris, a shipyard, and people frequently came for drinks. The food was considered more of an accompaniment to a round of drinks.Later, when everything was affected by modernization, the worker's habits changed. Delamaris started using the clock card system, which resulted in fewer outings and modernization of the working process. It was during this period that my mother and I decided to expand our food offerings and introduce lunch menus tailored to the needs of our working clientele. We used to open around May with our famous grill, which my father always made wearing a white shirt – yes, his chef's outfit was a white button-down shirt.
So, it was your father who introduced the famous Doro grill, right?
Yes, the credit goes to him. During a carefree evening in the military service, after one or two glasses of wine, a grill master shared all his tricks and secrets with him. Armed with this newfound knowledge, he brought those skills to our restaurant. In the butcher shop on Koprska Street, my father engaged in some spirited discussions, or perhaps one could say "arguments," with three local butchers - Pino, Janko, and Renzo - in order to have them create the perfect mix for our čevapčiči. My father was a perfectionist, persistent, and had an unwavering commitment to maintaining the highest quality standards for our food. He had an authoritative presence in the kitchen. I could certainly share more anecdotes that might bring a smile to your face. He was the one who cultivated the legendary reputation of Doro's čevapčiči, and no one dared to suggest otherwise (laughs). Naturally, word spread, and more people came to us once they heard about the exceptional quality of our dishes.
I used to prepare everything my father needed outside while our neighbour prepared the grill. My father would typically arrive at 5 p.m., right when we opened the restaurant. People loved to dine near him, often choosing to sit at the counter. I can vividly recall those days as if they were yesterday. We used those square paper plates with small waves on the sides. Our signature dish was a plate of čevapčiči, served with just a single toothpick, some onions, a spoonful of ajvar, and a slice of bread. When I plated the dish, I had to be especially careful to ensure that I didn't accidentally mix up the ajvar with anything else. I must admit that working alongside him could be quite stressful at times because he had very high standards (laughs).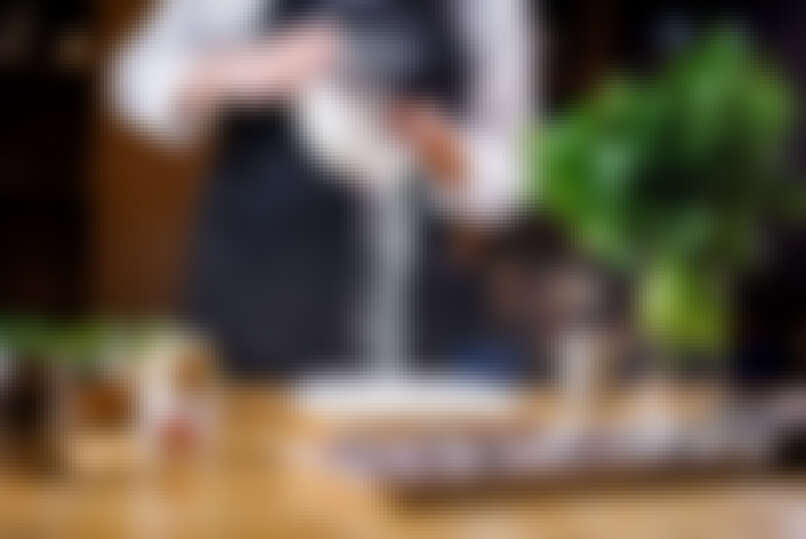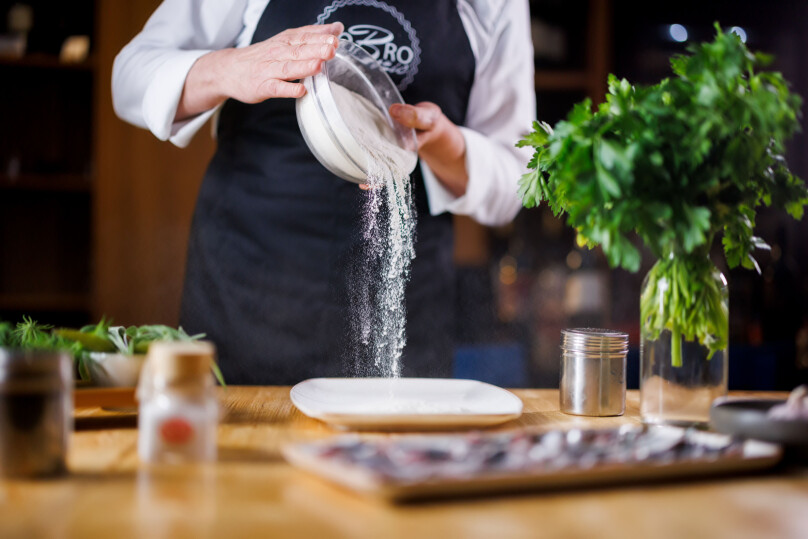 Locals indeed know that Doro's grill is the go-to place for delicious grilled meat. I have heard that the secret of Doro's grill is a carefully prepared sweet charcoal grill. However, Google knows nothing about it. Can you tell us more?
Regarding the secret behind our grill, it's more about the meticulous preparation than the type of charcoal itself. Back around 1975, my father and I used to make regular trips to Prade to visit our supplier for what we called "sweet charcoal" back then. This charcoal had the ideal calorific value for grilling. Even to this day, we have a trusted charcoal supplier.
Our grill is prepared according to my father's time-tested guidelines.The process is a bit more time-consuming and requires more charcoal than the usual method, but the results are significantly better. The key to our grill's success lies in its preparation and maintaining the correct temperature. We still prepare our grill the traditional way, using wood chips and paper instead of kindling cubes or torch lighters. Additionally, the spacing between the grates and their thickness is crucial. My father used to insist that a one dinar coin should be able to fit between the grates to ensure the perfect cooking of the meat.
We've completely renovated the restaurant since then, but the grill is still where it has been for 35 years. Quality charcoal, a carefully prepared grill, good meat, and a skilled cook are essential ingredients for crafting an excellent dish.
This is the go-to spot for meat lovers, but you also serve various seafood dishes. How would you describe your menu? 
Our trademark is the grill – it's who we are and who we want to be. Our offer has adapted over time, with new needs and changing environment.
In 2014, we thoroughly renovated the restaurant, adding more interior space. We listened to our guests and added the dishes they were asking for. The first half of the menu has stayed the same: čevapčiči, ražnjiči, cutlets, and grilled chicken. We added some modern meat dishes, such as marinated ribs and steaks. In the indoor kitchen we prepare food that captures the local essence of Izola; our guests can choose some simple seafood dishes such as calamari, sardines, and cod spread. We don't want to be a seafood restaurant. Our guests can also indulge in appetizers, including pasta, cod spread, and cold cuts. With our expanded menu, we can actively participate in initiatives supported by the Tourist Board.
It's important for restaurants to have different and variegated offers.
You're participating in all five Culinary Days this year. Who are your partners? Are they local suppliers? 
When I choose suppliers, I don't only focus on their product but also on my relationship with them. First and foremost, there has to be trust. As I mentioned before, the three butchers my father used to work with … While they have gone their separate ways, we continued to work with one of them until his retirement, and then we carefully selected another trusted butcher. Freshness is paramount, and we consistently source our ingredients locally. We buy fish from my cousin, who works at a fish market, and we get all the other ingredients from local farmers. 
During the Days of wild asparagus, the suppliers called me and asked if I wanted more asparagus. Having received positive feedback during the Culinary Days, we decided to extend them. As it happened to coincide with Easter, we took the opportunity to offer an Easter lunch menu. Some of the dishes featured during this time included asparagus frittata and gnocchi with homemade sausages and asparagus. For instance, the sausages we used were supplied by a friend from Sežana who raises black-belted pigs, ensuring the quality and uniqueness of our offerings.
Try the recipe that Igor shared with us.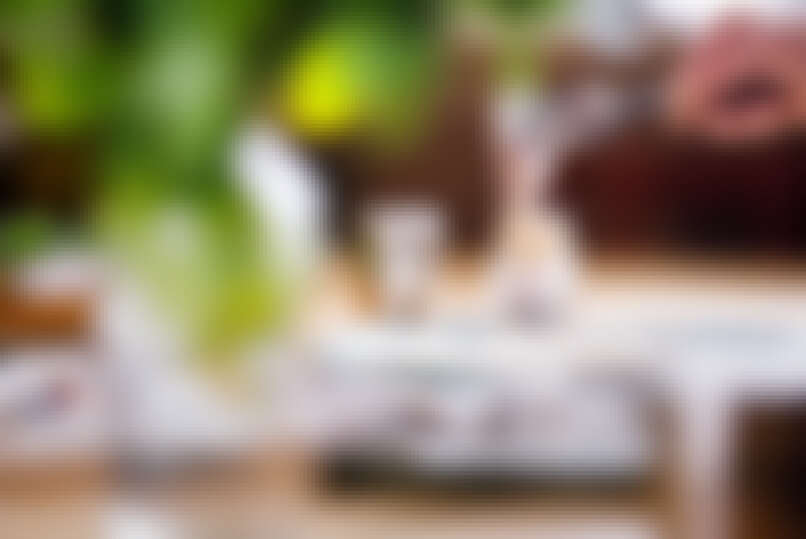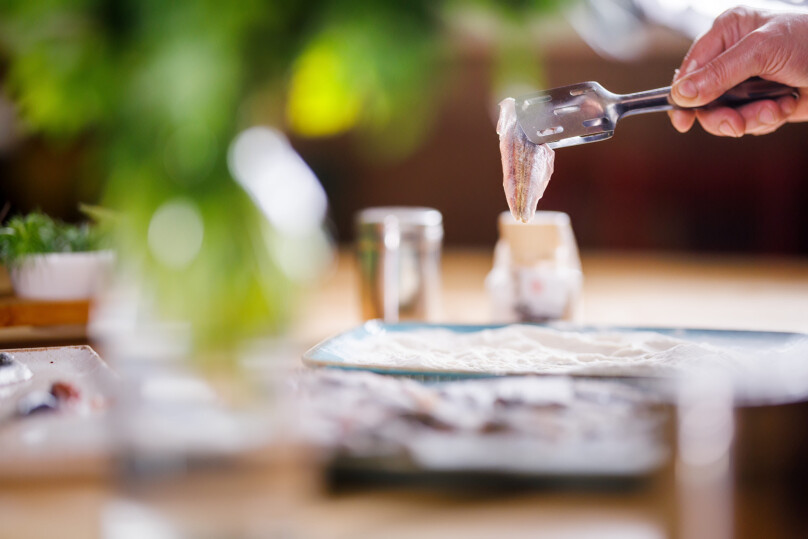 Doro's story begins in 1964 when Teodor Kolenc–Doro, one of the first artisans in Izola, opened a restaurant. When he sold the place, he allegedly said that the restaurant could keep the name as long as it kept being successful … And it's obvious that you're doing a good job because Doro is still Doro! :) Jokes aside … how come you've kept the name?
It's always been Doro for me. For a long time, I didn't know why the restaurant had this name. I never thought about it …  The logos have changed over time. If I think about potentially opening another similar restaurant … How would I call it? Well, Doro, of course! Changing the name might be a good idea from a marketing perspective, but I never bothered with that.
People used to say they were at Doro's, under the chestnut trees, or at Ančka's. Only later did I find out that behind the name was Mr. Teodor Kolenc, whom I remember from childhood. He also owned a factory producing plastic products. When we were young, we'd visit the factory to collect components and assemble ballpoint pens, earning money for an ice cream or two.
Did you end up meeting Mr. Kolenc in person?
The first opportunity I had to speak with him was ahead of a football tournament in Izola. He approached me and wanted to arrange catering for 150 football players. He instructed me to prepare the food, and he would pay for it – though I had no idea how much. While catering for such a large group is no small task, I wanted to do him a favor, so I told him he'd only need to cover the cost of the supplies. However, he ended up giving me enough money to feed everyone in the stands as well. I didn't want to profit from the situation, so I returned the extra money to him. I didn't want to do that for money, so I gave him the money back.
Mr. Kolenc was a remarkable person, and we owe our success and tradition to him as well. The only alteration we made to the name was incorporating our surname (Božič) into the logo, resulting in "Doro" evolving into "Dobro," which translates to "good."
Our logo sometimes causes confusion among visitors. They arrive at the restaurant, glance at the logo, and aren't sure if they're at Doro or Dobro (laughs). We might make some adjustments to it in the future, but as long as the restaurant is here, I want it to remain Doro.
*author's note: During our conversation, a local man joined us and mentioned that the restaurant retained its name because the first owner insisted on it. Igor shared that this man is an inspector, and they never quite know if his visits to the restaurant are for work or simply as a regular guest.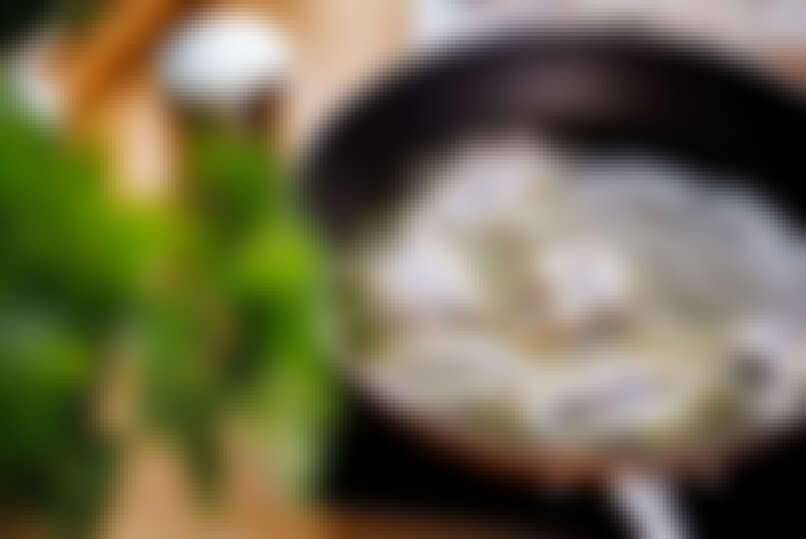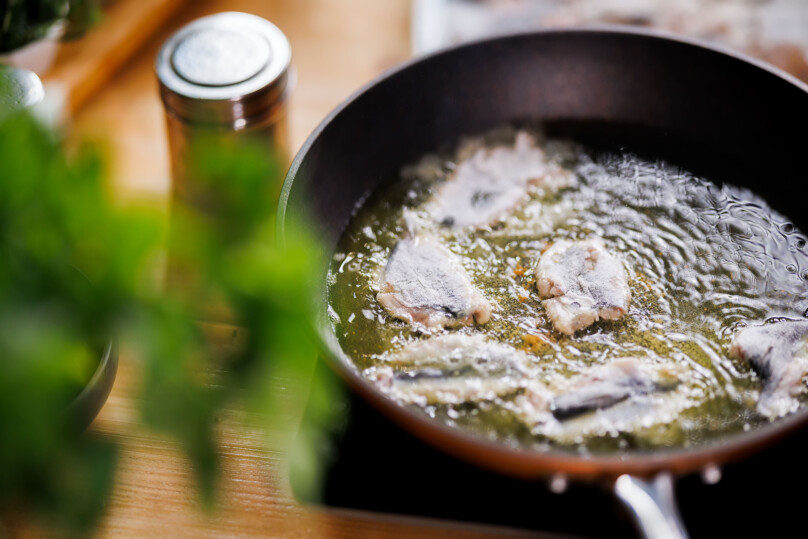 Doro is very popular with the locals. Are your guests mainly from Izola, or is the clientele different in the summer? 
I believe that tourists, despite all the information available, often prefer to seek recommendations from locals, whether they are staying in their apartments or meeting them on the streets. If a tourist stops a local and asks for a great place to enjoy meat, I hope we are one of the recommended options. Not the sole option, but certainly one of them, alongside other fantastic choices like Beach Garden and Manjada.
We've always wanted to be a place for locals. And I'm not referring only to those who live here but also those who regularly visit Izola.
Your restaurant isn't located right in the centre, which is especially lively during summertime. However, it's still close enough for a guest to reach it on foot after taking a stroll by the seaside. What else do the guests appreciate about your restaurant?
We are delighted that people return to us and value the combination of a high-quality dish at a reasonable price. We are committed to maintaining affordability without compromising on the quality of our offerings. What matters most to us is sourcing quality ingredients. Additionally, we enjoy participating in the stories crafted by the Tourist Board Izola, which our guests seem to appreciate. Thus, we adapt and expand our menu offerings, but the core essence of our restaurant remains unchanged. We wouldn't thrive on just the four dishes my father used to make.
We certainly have our advantages, including a shaded terrace nestled under the trees, offering respite from the hustle and bustle of the town.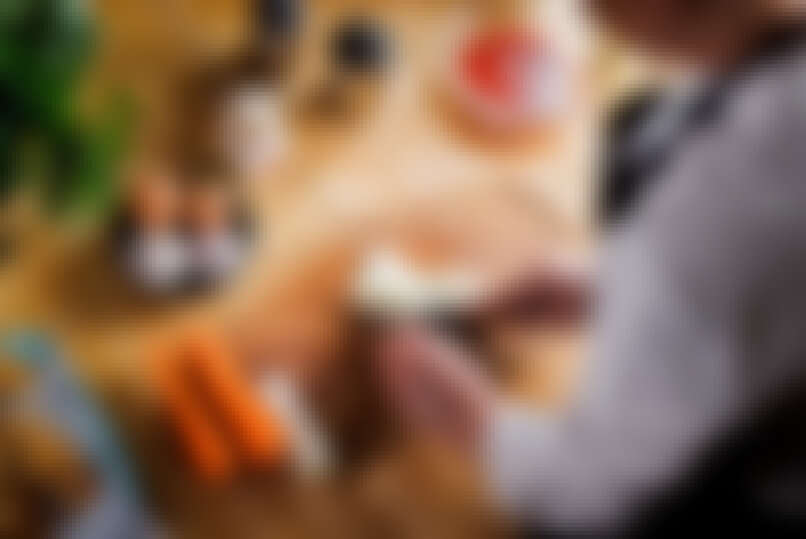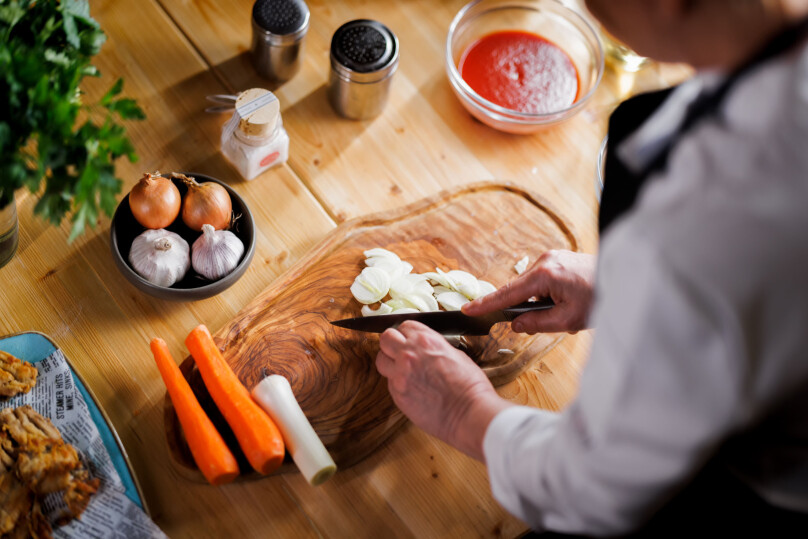 It's very common that guests and visitors rely on reviews we find online. If one were to read the reviews on your profile, which are quite numerous, it's evident that visiting your restaurant is well worth it. Many of these reviews highlight the kindness of your staff. What fosters such positive energy within your team?
I steer clear of terms like "boss" or "leader." We're colleagues, working together as a team. Some of my colleagues have been part of this journey from the very beginning, and I want everyone to feel like they are contributing to our shared story because, in reality, we are co-authors of it. I firmly believe that the success of our business wouldn't have been possible without the unwavering support of my family. I strive to extend that sense of family to my colleagues. Perhaps it's because I have a familial connection with my team that it reflects in their interactions with our guests. I believe that the kindness of our staff stems from the strong relationships we nurture within our team. We also make an effort to ensure that our team members don't become overly stressed or overworked.
You're also an athlete, a former football player and a football coach. Are there any similarities you've noticed between your two jobs?
Yes, of course. Working in hospitality has always been in my blood. I've made the deepest connections through football. I've learnt that we can positively affect each other when we endure challenges together, when we're "on the field" together. I've been a football player and now I'm a football coach. When you're the coach, you are in a leadership position, but even as a player, you have the ability to impact your teammates. In my role as the leader at the restaurant, I handle logistics, but I always strive to influence my colleagues as a teammate would. I've gained valuable insights about the restaurant business through hands-on experience here, just as my previous experience as a football player helped me in my current role as a football coach.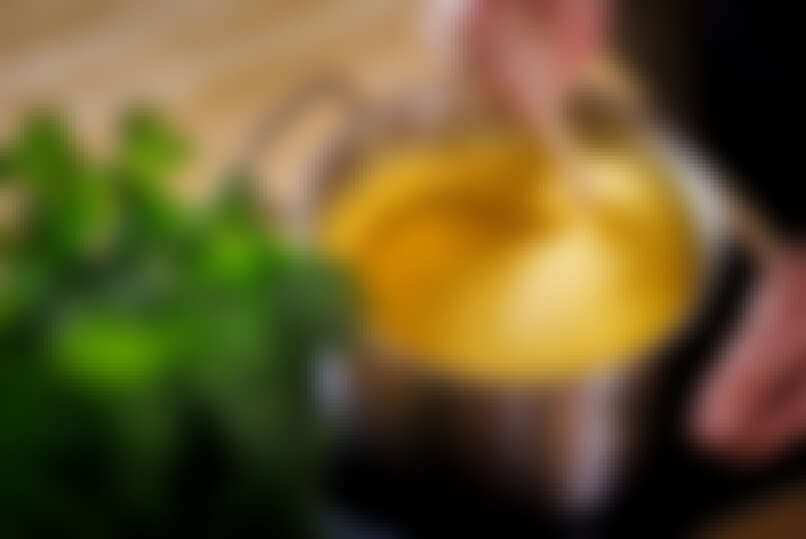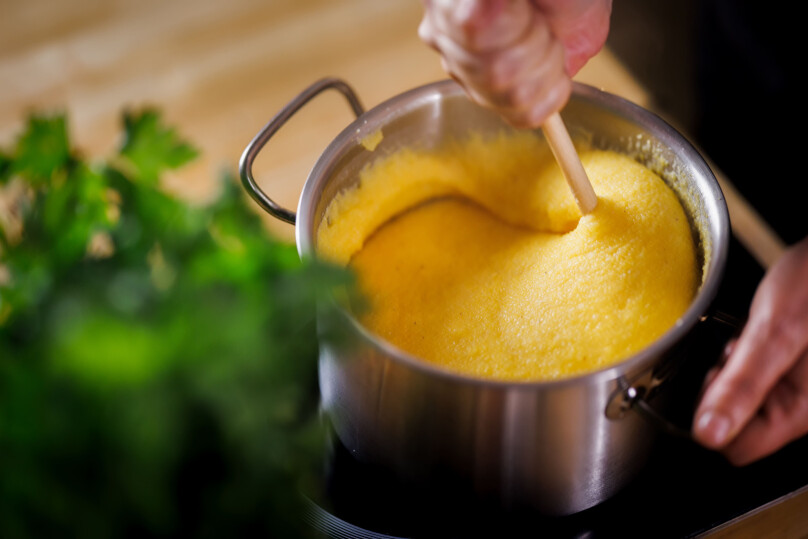 And the very last question I ask everyone: What are your top three recommendations for anyone visiting Izola? What does someone have to see, visit?
For all the other questions you've given me I needed two minutes, but I had to think about this one for half an hour. Izola means everything to me and I could talk about this for 20 minutes. Izola has many good restaurants, history, traditions. What would I suggest? To experience Izola, as I've experienced it as a child. My suggestion might deviate from what we spoke about today. If a visitor wants to experience Izola, they should go swimming in the rain, when the beach is empty, they should play with their children, because it's something truly special. They should go fishing on the pier and eat the fish with their hands … To feel the city, they should attend a sports event to witness the immense pride that locals have for their athletes.
I think it's praiseworthy for a caterer to fit in their space. You have to be proud of what you do.