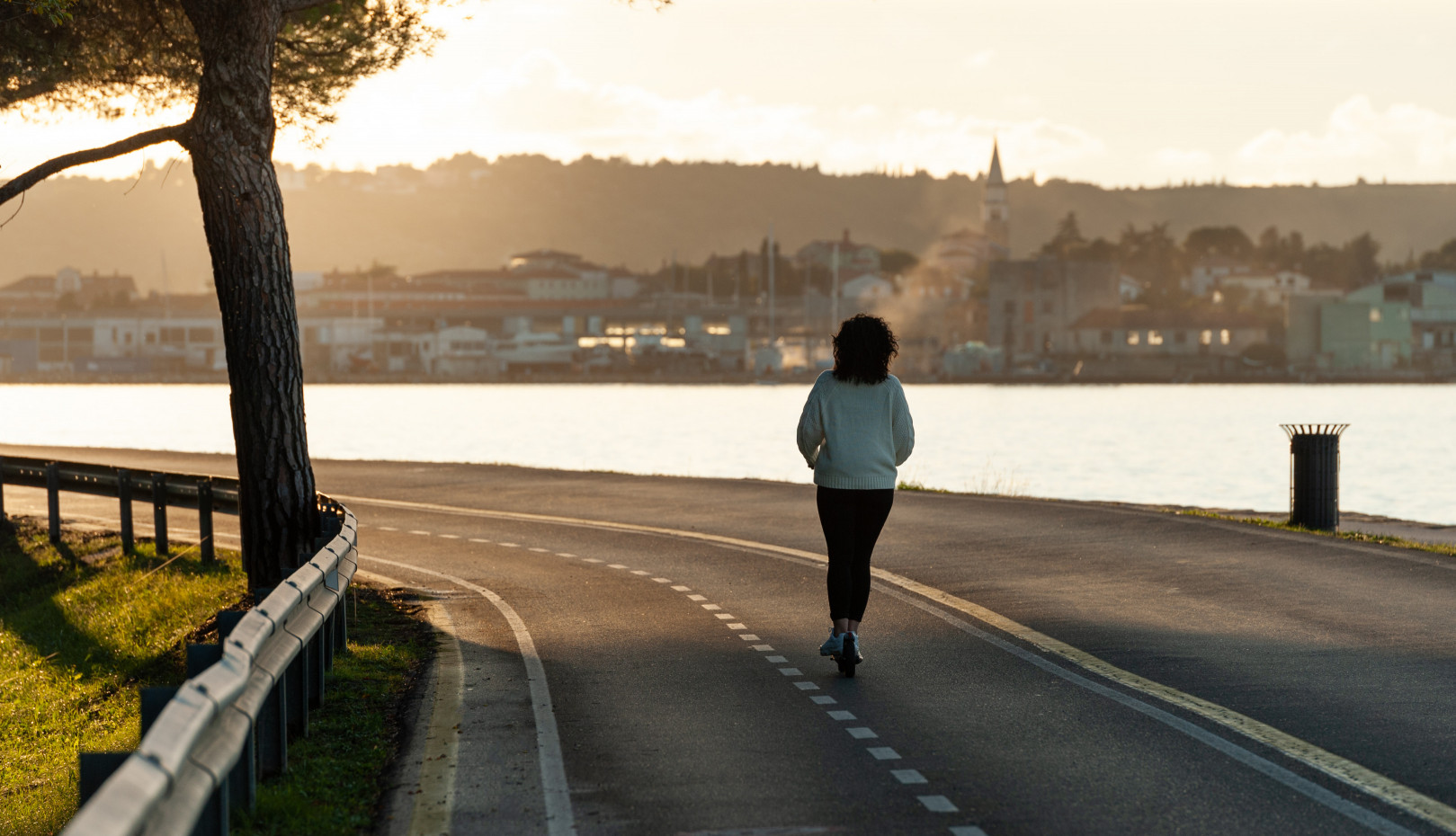 Visit the viewpoints of Izola on an e-scooter
In Tourist Information Center you have the possibility to rent an e-scooter, which will make discovering Izola even more interesting and comfortable. This easy and extremely pleasant ride can take you to all of Izola's viewpoints, from which Izola glows in all its beauty.
The electric scooter offers the perfect opportunity for a relaxing panoramic experience. Take a ride along the sunny promenade all the way to the harbour of Izola - "mandracchio" following the path to the viewpoint #VištaSvetilnik which promises an admirable view on the Alps and the Gulf of Trieste.
At TIC Izola, e-scootes are waiting for you every day from 9am to 7pm. You can also contact us in advance and book your e-scooter today.
On the popular recreational coastal road there is a stunning view of the sea at #ObalnaVišta and from there you can continue your trip all the way to Koper. If you want to experience the beauties of green landscape park, stop along the way at #VištaPodbelvo and enjoy the embrace of the Strunjan cliff.
With an e-scooter you can get anywhere you want very quickly.