Slovenia, the very first country to be declared a Green Destination, lies in the heart of Europe, where the Alps, the Mediterranean, the Karst and the Pannonian Plain meet. In one of these worlds, the Mediterranean seaside, there is the lush green land of Istria. A land that enchants with its exceptional combination of attractions from the Roman, Medieval and Venetian era, set against a backdrop of stunning natural landscapes – from the green hillsides to the clear blue sea of the Adriatic coast.
read more
Izola was once an island in the Adriatic Sea and is still uniquely bound to the sea and the fishing traditions. The town is characterized by various beaches, orange wine, water sports and traditional events celebrating the gifts from the surrounding lands.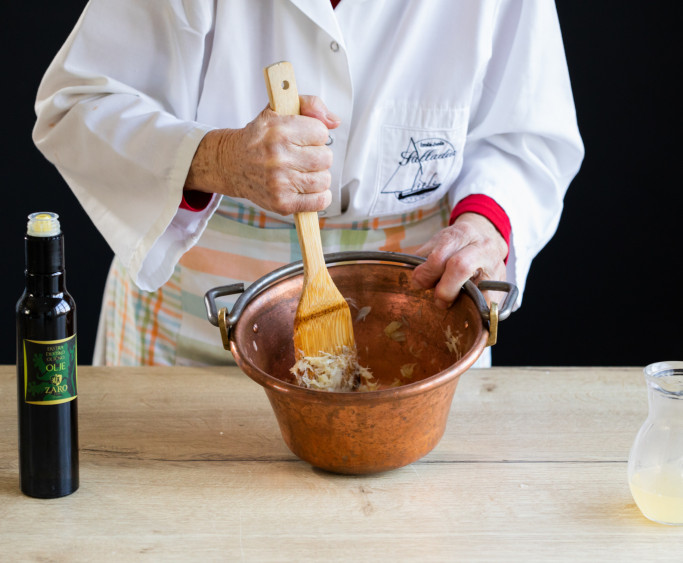 After a hot summer and successfully completed Days of local mussels, Izola will in September offer cod dishes. The caterers will create innovative dishes that will mix excellent Istrian and Mediterranean cuisine.
read more
In Izola, you will create the most outstanding memories of summer days: the most carefree time of the year. To make you remember these moments even after the summer holidays, we have created beautiful souvenirs. However, they might come in handy already during your vacation. Look at what's hiding in our online shop. Remember to stay hydrated We are happy that the sun visits Izola so often every year. The weather can be especially hot in the summer, so remember to provide your body with enough fluid. The water in Izola is drinkable and of good quality, so you can fill up your Visit Izola gl...
read more
Izola's museum Izolana – House of the Sea invites children on a very special adventure. The hunt for the treasure will acquaint the children with the history of Izola and its interesting locals. Overcoming challenges, solving puzzles and of course, searching for the treasure is followed by a creative workshop, where children will get to know model making and create their own, special marine souvenir.
read more