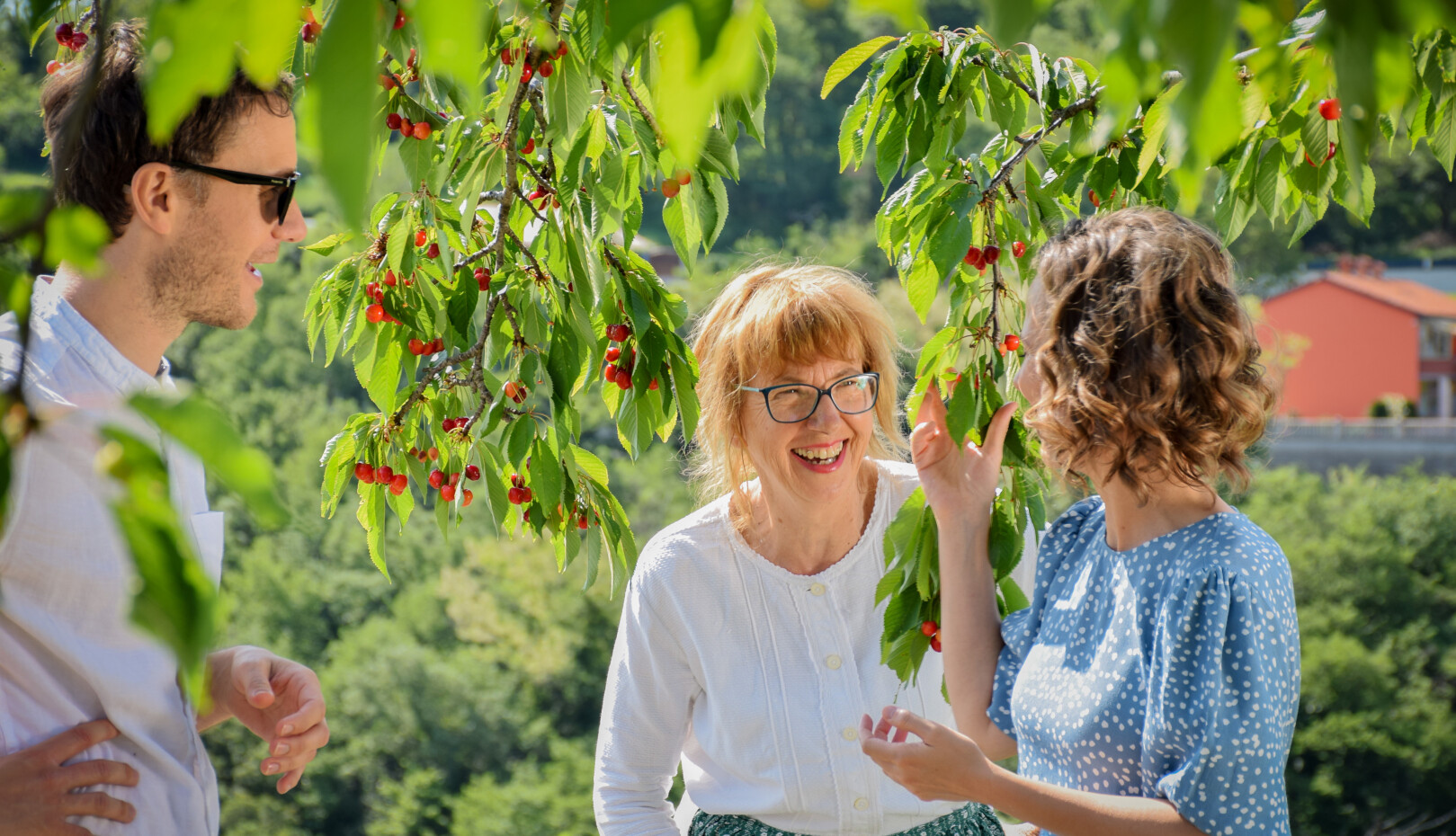 Where to get fresh fruit and vegetables?
Don't hop over fences, come on over to the market "Stuff from my field!"
THE LOCALS SAY: "Farmers put a lot of effort and love to grow our crop for you, so we kindly ask you not to walk in our fields and orchards on your own." Local produce is available in the markets in town, and sometimes even in the countryside. Agraria – local agricultural cooperative also has its own shop in Izola, and there are three fish markets in the town center. The Zero Kilometer guideline doesn't apply only to fruit and vegetables, but also for seafood.
We combine all of the above in culinary campaigns and events, which further encourages the use and consumption of local ingredients.
Mojca and Klemen were seduced by cherries, but they were even more excited when they discovered a market with local produce. Take a look at the video.
TIPS FROM THE LOCALS: Where to find local delicacies?
Stuff from my field
The seasonal market where local farmers sell their produce is open every Wednesday and Saturday between 8 AM and 1 PM. You can find it in Drevored 1. Maja (1st May Avenue4. The market is part of the Zero Kilometer initiative, which focuses on the promotion of produce from the immediate environment and supports the local agriculture. The initiative ensures that fresh, tasty, and healthy dishes are always available in Izola. Are you interested in learning more about the seasonal market?
Izola town market
The town market is located in Etbin Kristan Square in the center of Izola. It is always bustling with life and it's a lovely place to meet and hang out with the locals and visitors. Farmers sell their produce between 6 AM and 1 PM, other things are available until 8 PM. You can find the market here.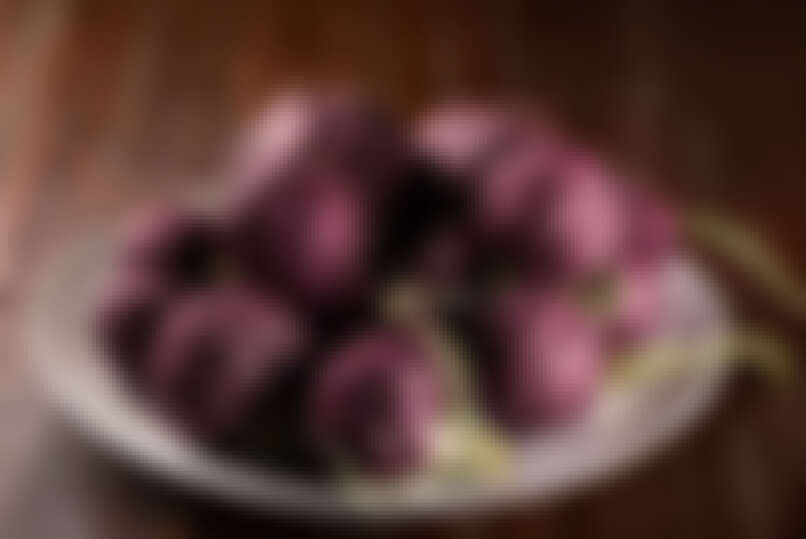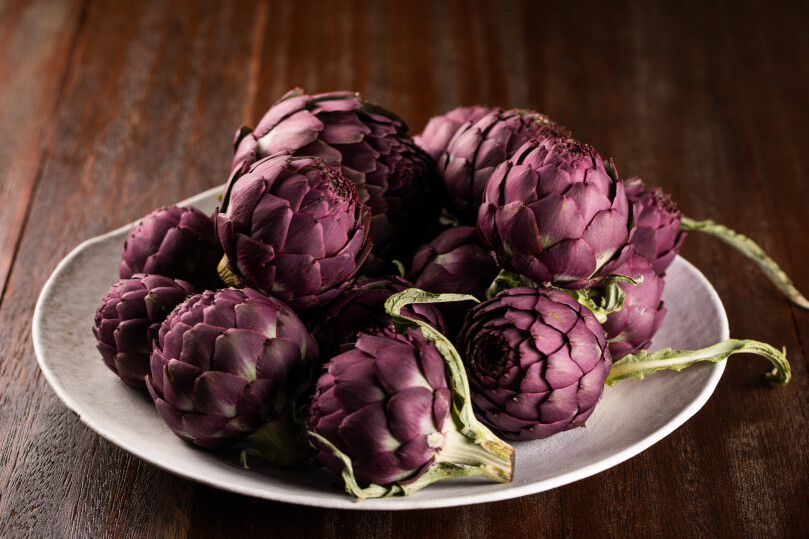 Local Agricultural Cooperative Agraria – the best of Istria
Agraria – local agricultural cooperative also has its own shop in Izola. It is the second largest agricultural cooperative in Slovenia according to the percentage of purchased fruit and vegetables. It has been uniting producers of fresh fruit and vegetables in Istria since 1947. In total, they produce as many as 34 types of fruit and vegetables, of which mostly tomatoes, zucchini, melons, cauliflower, kale, watermelons, persimmons and radicchio. The shop is located in Drevored 1. maja 6.
Fish markets
Fresh daily catch is available every day in three fish markets. You can also buy fish from local fishermen. They usually sell their catch in the fishing port in Izola. If you walk past, look out for the guys in yellow. :)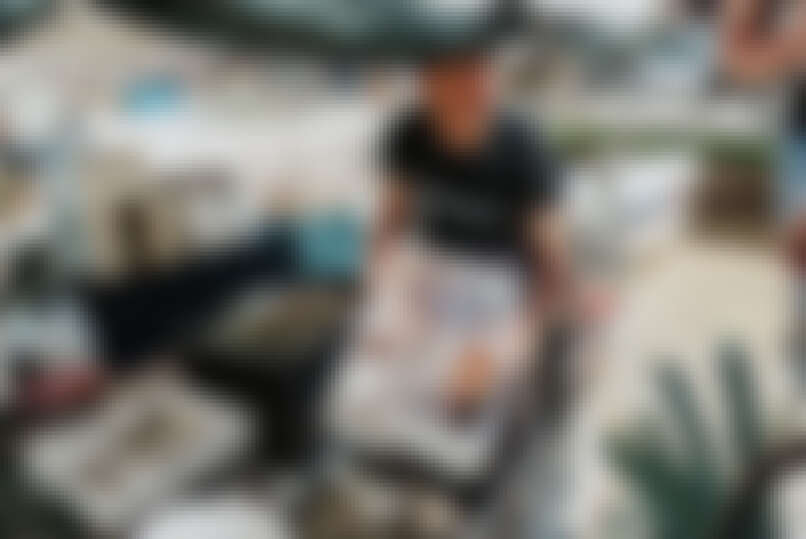 Directly from the hands of a farmer
If you're lucky, you can buy seasonal fruit and vegetables directly from farmers in the countryside. They often sell surplus of their crops in front of their homes or in a shopping stand in front of the  House of Cooperative in Korte.
About the Zero Kilometer initiative
The purpose of the Zero Kilometer project is to guarantee the availability of autochthonous and authentic ingredients from the immediate environment in Izola's restaurants. One of the annual activities is the seasonal market "Stuff from my field". As part of the project, we also organize 5 culinary campaigns during which restaurateurs from Izola prepare typical Istrian dishes using fresh local ingredients. Check the dates of the next campaign.
We could use a drink now, what do you think? We find one in the next story.