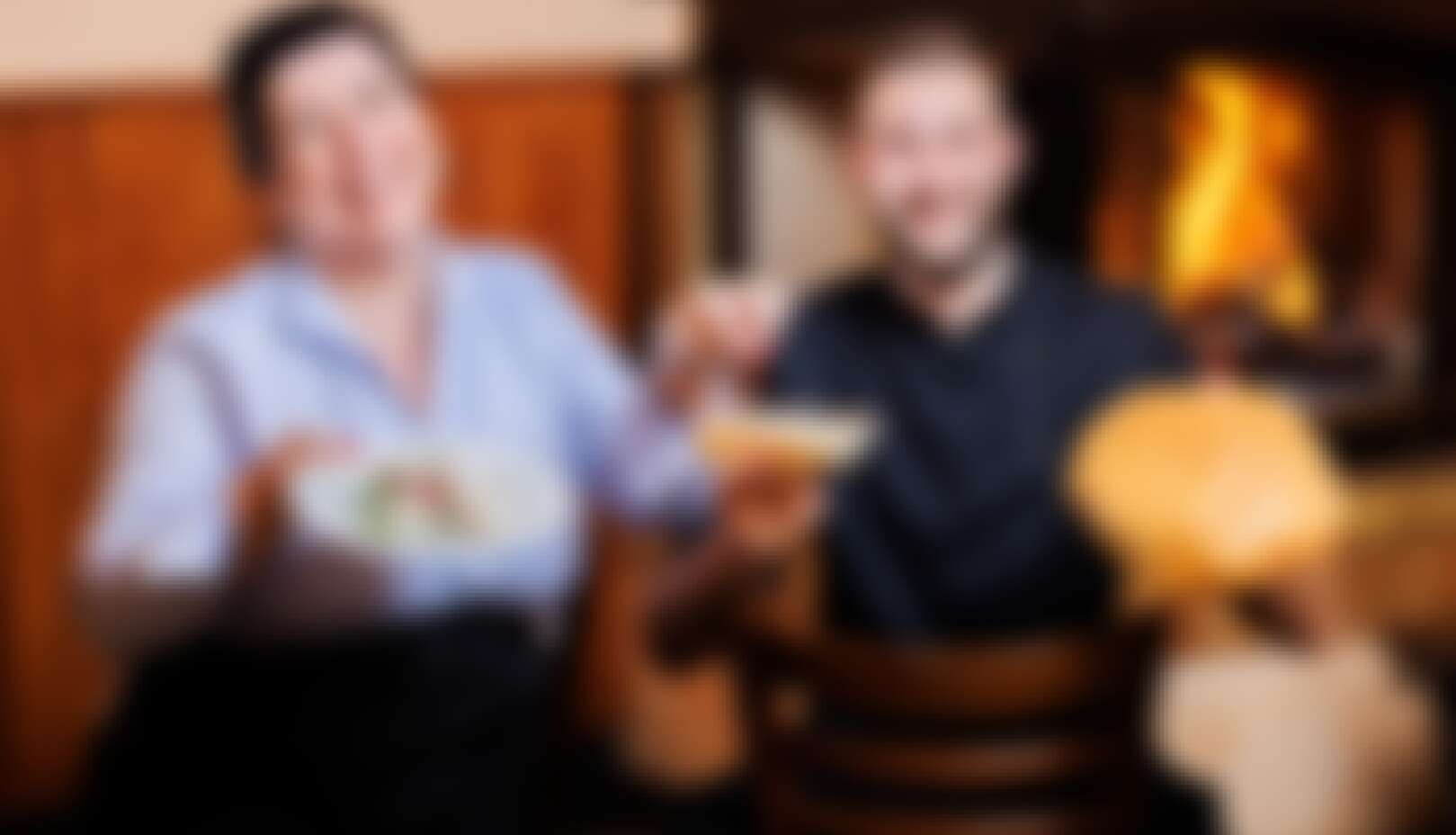 Korte Restaurant Keeps Traditional Istrian Dishes Alive
The Korte Restaurant has been in operation since 1965. It was once the sole eatery in the village, which in 1997 adopted the name Korte Restaurant. It is synonymous with a warm and friendly atmosphere. Leila Džafić, who has worked here for over 23 years, assumed management four years ago. Her aspiration is to see the countryside of Izola continue to develop while maintaining its boutique character. We had a conversation with Leila about life in the countryside and traditional Istrian cuisine.
Korte Restaurant is known for its typical Istrian cuisine, but lately you have also started to put more emphasis on seafood dishes. How did this decision come about?
Seafood has always been a part of our menu, but our primary focus used to be on meat and traditional countryside dishes. The preferences of our guests have evolved, and there are days when they order only fish and seafood. We now offer a wide range, from freshly farmed Croatian fish to those caught with spear guns or hooks. When I took over the management, I decided to place more emphasis on seafood. I sought out new suppliers, selected different ingredients, and enhanced some of our recipes. It's worth noting that there were also changes in our staff, and we've become a very close-knit team.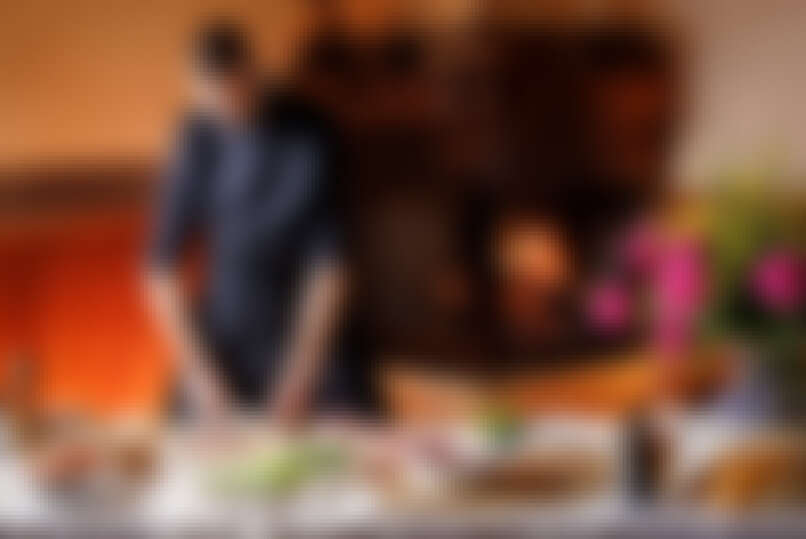 There is no good dish without a good team.
What would you say is the most typical dish in your restaurant? What do guests order the most?
It's difficult single out just one dish. Seasonal specialties are very popular; asparagus in spring and mushrooms in autumn, to name a few. Other typical dishes are prosciutto in wine sauce with polenta, fuži (traditional Istrian pasta) with rabbit, and gnocchi with venison. We source our meat from Slovenian suppliers, for instance, rabbit meat from local breeders and venison from specialized companies dedicated to it.
The restaurant has been a longstanding presence here. Apart from being a culinary destination, is it also a local gathering spot, a place for socializing?
Absolutely! In a way, the village thrives because of the restaurant, and vice versa. Local residents visit us every day. We have an interesting tradition: every Sunday after church, we treat the locals and the priest to coffee and dessert. There's a strong sense of unity in the countryside – from the fire brigade to various associations – everyone helps and supports each other.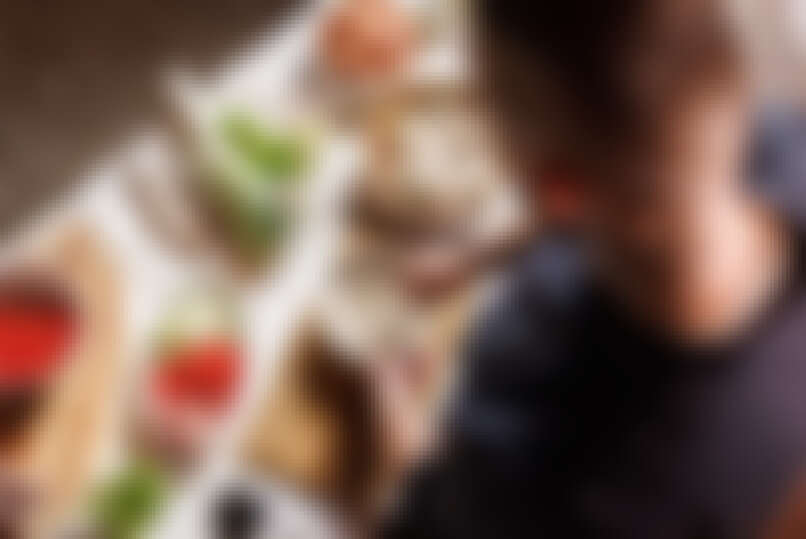 I've been driving to work in Korte every day for 23 years. Every morning, it warms my heart, because I love this environment, the greenery, the air… It's like a second home to me.
Your restaurant is located in the countryside, where many residents are involved in farming. Do you source certain produce from local farmers?
Yes, we try to source as much as possible from local farmers. They often offer us their entire harvest, including lettuce, potatoes, vegetables, olives, olive oil, figs, and more. I started focusing more on this aspect when I took over the restaurant management. However, since we require larger quantities, we sometimes need to order certain vegetables from elsewhere, especially when they're out of season.
What about wines? Do you serve the local ones?
Of course! Our house wine is from Robi and Dorjano Korenika. We also offer their bottled wines. Additionally, we serve wines from local wineries like Korenika & Moškon, Batič, Movio, and Vina Koper – especially their sparkling wines. We tend to stay within the Primorska region when selecting wines.
What sets Korte Restaurant apart from those in the town center?
Aside from our unique location, I would say there is a particular warmth here – the smell of wood burning in the fireplace, and the freshly baked bread. This may sound cliché but it means a lot when people say, "This goulash tastes just like the one my mother used to make." Guests appreciate authentic flavours and sometimes want to revisit the past for a moment. That's what they experience here, and it's what we strive to preserve – the heart of Istria.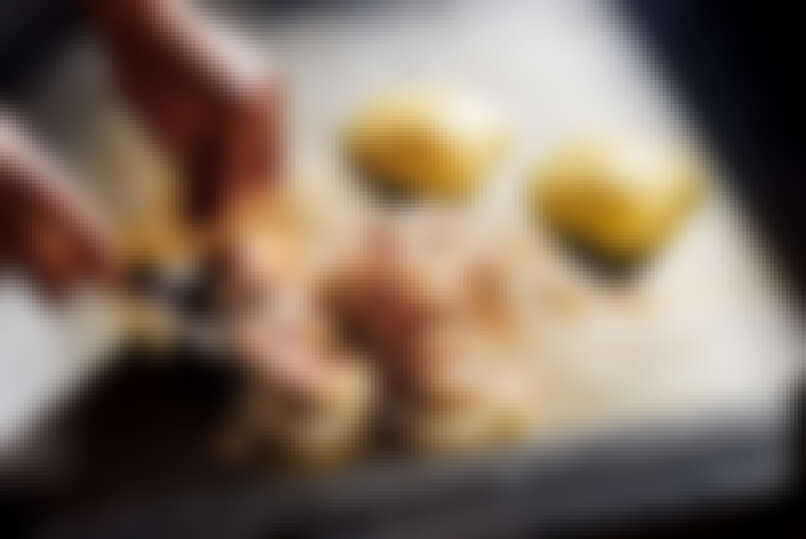 We strive to give a traditional Istrian flavour to our dishes.
Does a visit to your restaurant inspire guests to explore the countryside?
Yes, most of our guests intentionally take a detour to visit us. The restaurant serves as a strong motivation to come here. We've earned our reputation because we prioritize quality. Korte is still somewhat off the beaten path, so it's rare for people to casually pass by and stop here. Nonetheless, we also host numerous group gatherings, including birthday celebrations, baptisms, and business dinners.
Who typically dines at Korte Restaurant?
We have wonderful guests, truly great ones! They are respectful and very laid-back. Sometimes they arrive in tracksuits, which suits our authentic and relaxed atmosphere. They thoroughly enjoy their time here and often linger for the entire afternoon because they're not in a rush. This allows us to provide them with personalized attention and go the extra mile – from our service to the food. Most of our guests are Slovenian, but we also welcome many Austrians and Germans, and during the peak summer season, there's a pleasant mix of visitors from various nationalities.
You regularly participate in the culinary days, organized by the Izola Tourist Board, and the Days of Cod won't be an exception. What dishes will you prepare for this final culinary event of the year?
We have something special in store: calamari stuffed with cod spread in the traditional Korte style. This dish isn't a regular part of our menu, but we do offer it on special occasions. We'll also be serving pasta with cod, pancetta, sheep cheese, and cherry tomatoes. And of course, we can't forget a simple cod spread – it's already on our menu, but we're enhancing it with some fresh basil to make it even more delightful. Culinary events like these are fantastic initiatives that bring restaurants together and play a crucial role in attracting more visitors. They also encourage us to step out of our comfort zone and try something different. For instance, we probably wouldn't be offering sardines if it weren't for our participation in such projects.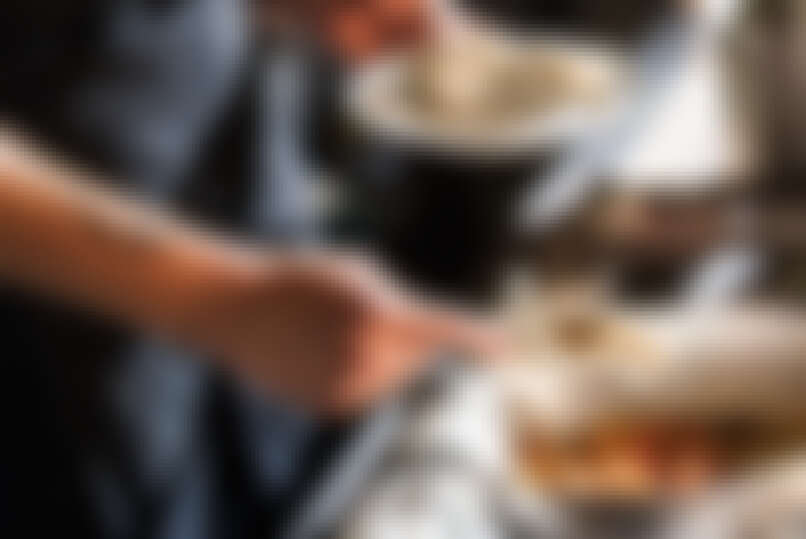 How about sustainability in our green countryside? What sustainable practices do you follow?
We don't use plastic unless it's recycled, for example. When it comes to food waste, we have an arrangement with hunters who regularly collect our leftovers. The same goes for bread – we don't discard a single piece; instead, we feed it to the chickens.
Korte Restaurant has been like a second home to you for a long time. What inspired your love for working in the hospitality industry?
I've been working at Korte for nearly 23 years. I started here right after finishing school. This place truly feels like home to me. I don't consider working here just a job; it's a way of life. I can't imagine myself doing anything else. The hospitality industry demands a unique set of skills: it requires a lot of energy, creativity, precision, as well as a sense of grace and aesthetics. You need to have a refined palate and excellent communication skills. Serving people is not easy; you need to be a competent sommelier, a psychologist, and a salesperson all at once. We are also facing a shortage of staff. Nevertheless, hospitality is a rewarding vocation for someone who enjoys working, selling, creating, and appreciates aesthetics.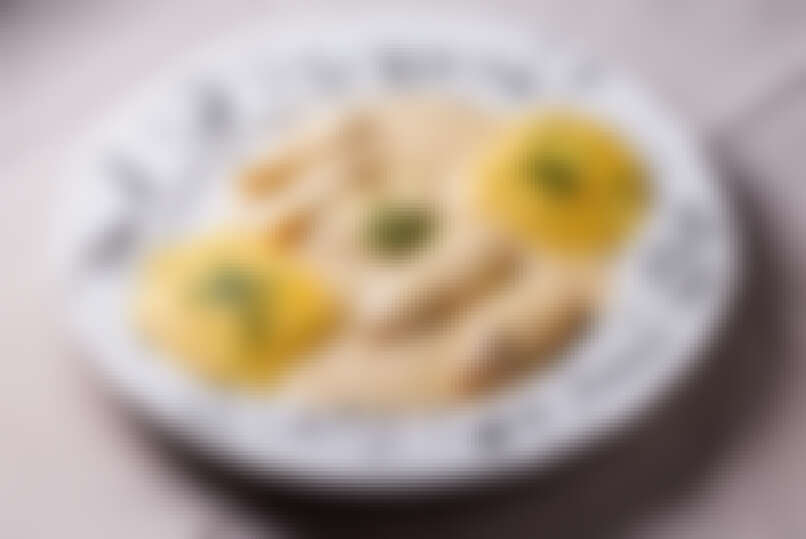 Being a restaurateur is a wonderful job. It's an art of flavours, aromas, and desires.
Have there been challenging moments in your career? What was the most demanding period you've faced in all these years?
Perhaps the most challenging period was a few years ago when I took over the management of the restaurant. It was a stressful time, mainly due to all the changes and interpersonal relationships. That's the toughest part. And I'm not referring to our guests; they have always been delightful to work with! (laughs) But managing a team can be quite challenging. I'm thrilled to have such a fantastic team now, and we've just completed another successful season.
Like all the interviewees so far, here's a trivia question for you. (laughs) What are the top three things you'd recommend for someone visiting Izola for the first time to see or experience?
There are definitely more than three recommendations. (laughs) I would start with exploring the countryside, of course. Then, I'd suggest taking a walk at Belvedere, visiting Bele skale beach, exploring the fishing port, and wandering through the old town of Izola.