Pier of tastes
Culinary events in the »street food« style take place on the customs pier in Izola and are marked by an excellent gastronomic offer from Izola and the surrounding area.
The second event from the series is taking place during the Days of Local Mussels, so you should be able to taste this popular seafood and other flavors from the sea and the Istrian countryside.
Of course, there will be an array of drinks to accompany your meal, such as local wine, gin, and craft beer. Those with a sweet tooth will be happy, too!
The gastronomic experience on the Pier of tastes will be accompanied by live music in the afternoon. 
This year's second Pier of Tastes will take place on September 3 between 12 pm and 10 pm.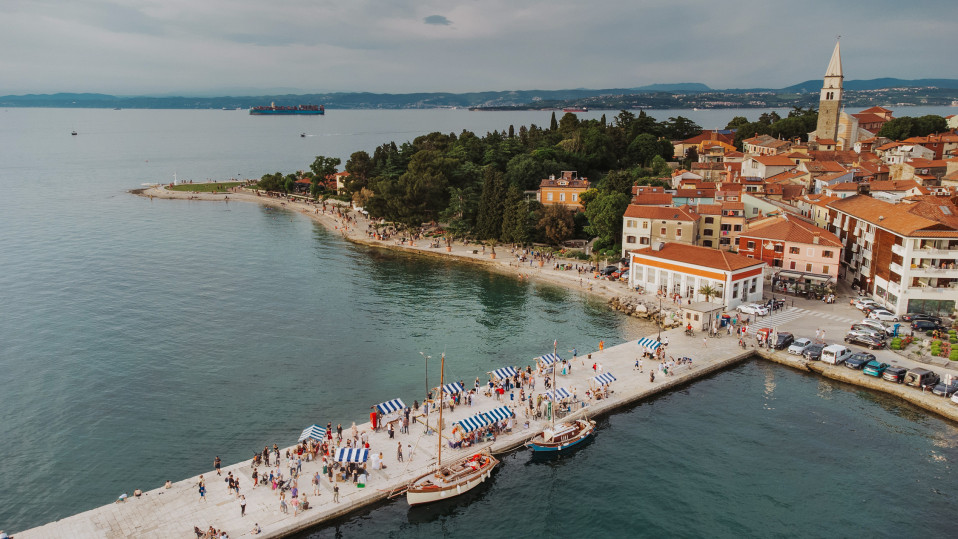 In Izola, we are following the guidelines of sustainability and sustainable tourism. That is why the Pier of Tastes is an environment-friendly event.
All food will be served using paper or biodegradable materials, and the waste is going to be recycled.
Fill your calendrar with the following dates: 
April 16, May 14, September 3, October 1, November 5.
See you on the Pier of tastes!