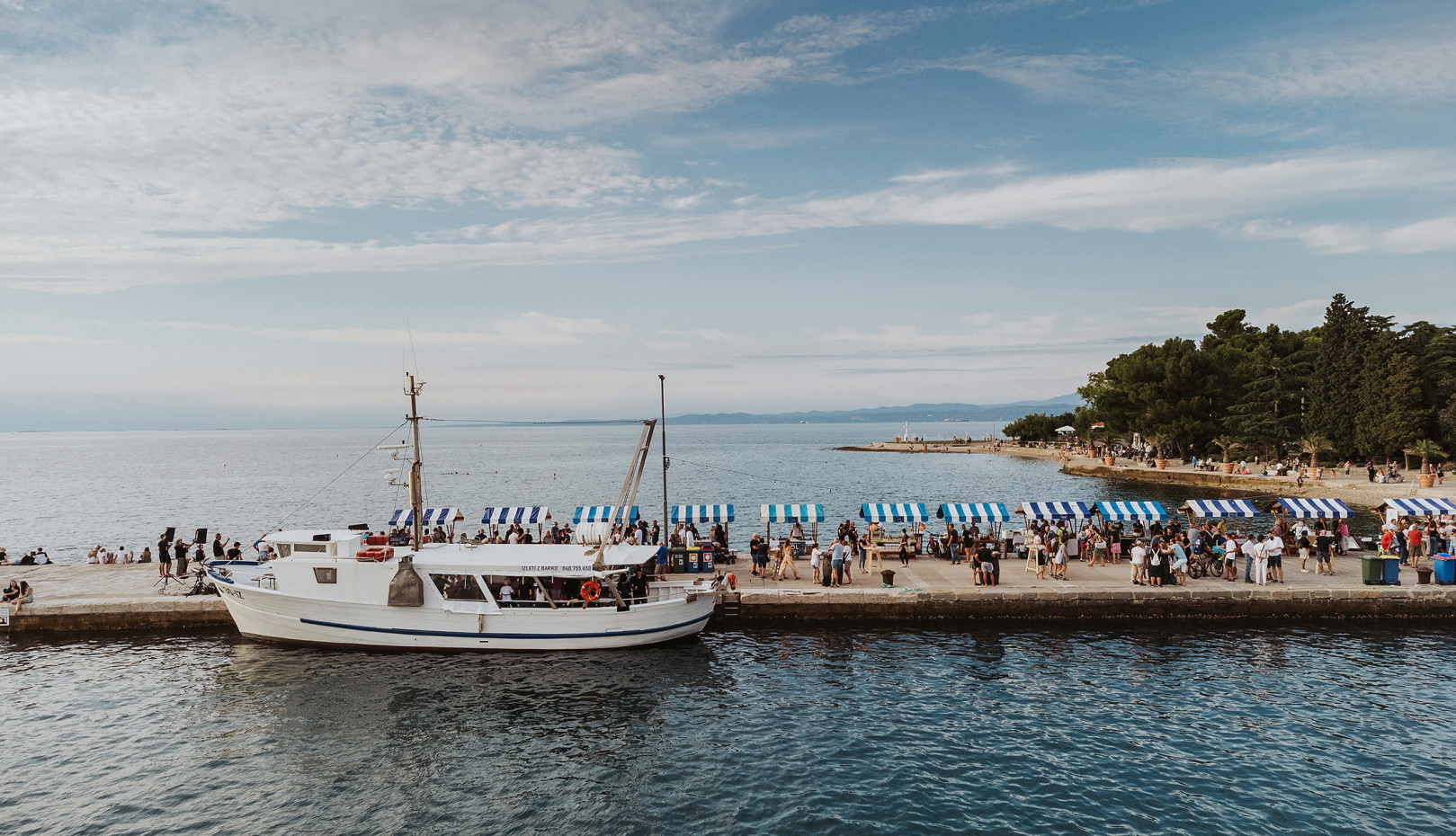 Pier of tastes
Culinary events in the »street food« style take place on the Nord pier in Izola and are marked by an excellent gastronomic offer from Izola and the surrounding area. You will also be spoiled by dishes from other countries, inspired by Istria.
This year's last Pier
The last Pier of Tastes of the season took place in Manzioli Square due to windy weather. We braved it with plenty of smiles and a wide range of food and drinks.
Thank you to everyone who visited us and created a great atmosphere together with the providers of Istrian delicacies.
Photo highlights from Manzioli Square
Check out the gallery - we had a really good time! Maybe the photographer caught you too...
Izola is a green destination
In Izola, we are following the guidelines of sustainability and sustainable tourism. That is why the Pier of Tastes is an environment-friendly event. All food will be served using paper or biodegradable materials, and the waste is going to be recycled.
We also kindly invite you to properly separate waste.
Autumn photo gallery
Here are some more "pier moments" from the first Saturdays in September and October. Smiling faces in a location with a magical sunset and a view of the Isola lighthouse - priceless!
The smiling team from Izola
...says goodbye until next time! This year, we've prepared seven Piers of Taste for you, and let us tell you, we're already thinking about what we'll do in 2023.
If you're not already subscribed to our newsletter, sign up at the bottom of this page to be among the first to know when we'll meet again! ;)