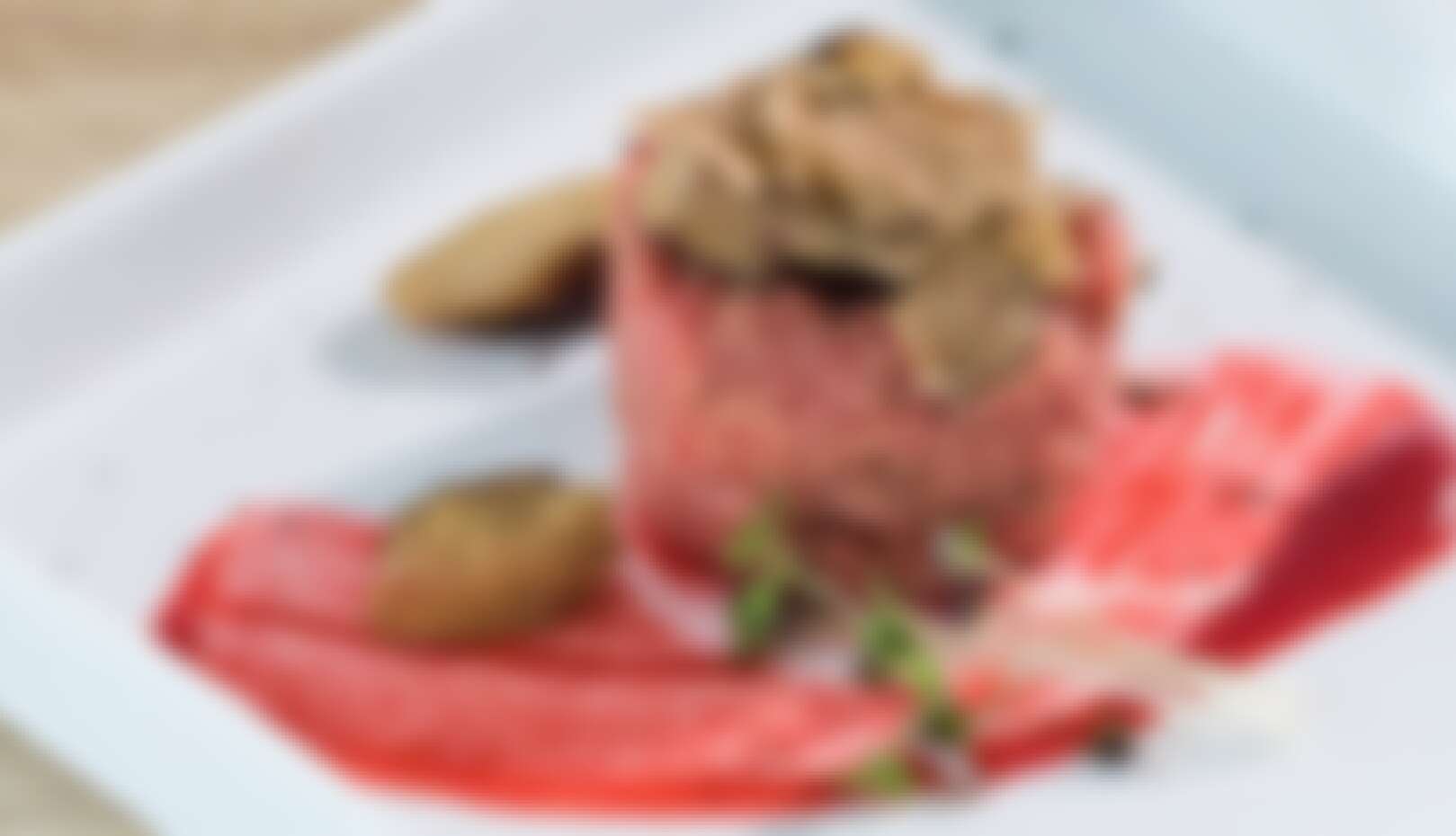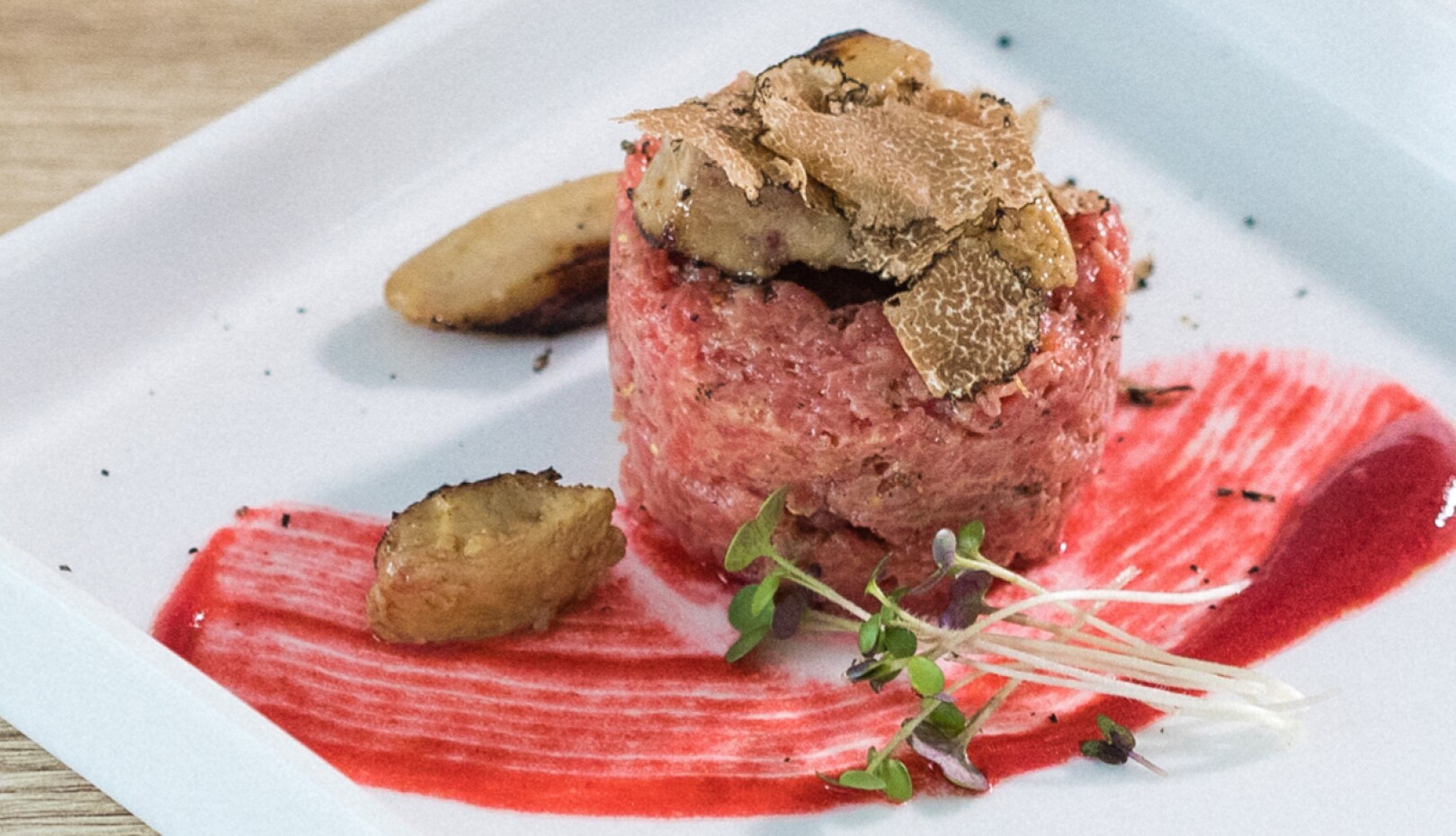 The refined taste of the steak tartare for festive december
In the hinterland of Izola between the vineyards is the home of the house Torkla. You will be warmly received by the hosts at the entrance and brought into a peaceful, relaxed atmosphere, suitable for family lunches and romantic dinners. The view of the genuine Istrian environment is also a part of the pleasure, but above all, you will certainly be impressed by our offer.  Creatively made and carefully prepared dishes, are the real masterpieces of the exceptional master chef.   He wisely takes care of every detail on the plate and from carefully selected fragments makes an unforgettable whole, which looks like a work of art.  But above all the master chef never ceases to amaze us. Different flavors, which you would have never thought possible to match, intertwine on the plate and blend into a brand new culinary experience.
"Integrity is extremely important: both in the kitchen and outside of it."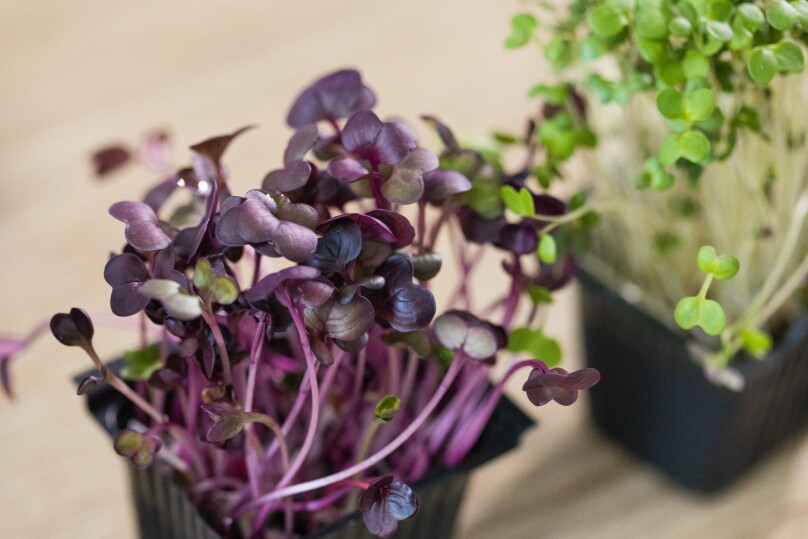 Chef Sebastijan Kovačič is a Restaurant Engineer, who knew at a young age what he wanted to be.  He loves working in the kitchen, as well as with people – either colleagues or guests who come to the restaurant. Sebastijan is a traditionalist who believes in classic and clean flavors, which is evident from his plates.  In his spare time he is trying to be as active as possible with his family and enjoys a good dinner and glass of wine with his wife as well.
A guest can praise or leave a plate, but he cannot change it.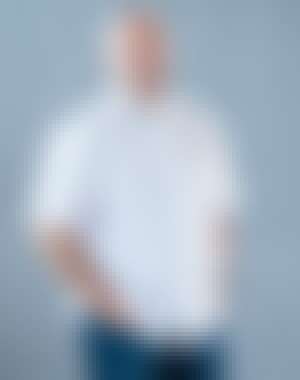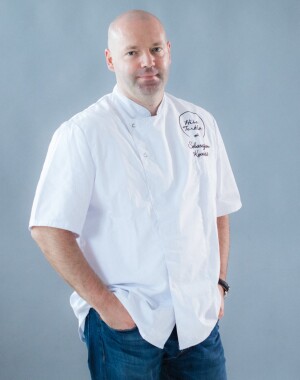 1. MY FAVORITE SPICE IS SALT.
2. ISTRIAN CULINARY INSPIRES ME BECAUSE OF ITS FRESH INGREDIENTS.
3. WHILE PREPARING FOOD I CAN'T DO WITHOUT TAKING INTO CONSIDERATION MY OWN TASTE.
4. IT MAKES ME HAPPY WHEN A GUEST SAYS AFTER DINNER "IT WAS GREAT, SEE YOU SOON".
5. VISIT US, BECAUSE YOU'LL DISCOVER SOMETHING NEW.
Salt and olive oil alone can add a lot of flavor to the meat.
Steak tartare with truffles, goose liver and raspberries
INGREDIENTS
(for 4 persons)
320 g beef lung fillet
200 g goose liver
32 g truffles
50 g raspberries
a few drops of oil with truffles
a spoonful of mustard
salt
pepper
olive oil
0,03 l port wine
PREPARATION

Boil the raspberries with a little sugar and strain through a sieve to remove the seeds. Add the olive oil and mix together into a smooth cream. Cut the beef lung fillet and season it with salt, pepper, mustard and oil with truffles.
Before serving, fry the goose liver with butter in a pan, add salt and pepper, pour the port wine and cover with a lid to let it simmer.
Assemble the dish on a plate and grate fresh truffles. Enjoy the dish with warm homemade butter bread.