July marked by Slovenian guests
Despite the somewhat uncertain start of the summer season and lower expectations, the data on tourist visits in July are extremely positive and completely comparable to last year. In July, we registered 25.288 arrivals and 112.629 overnight stays altogether.
35 % of guests stayed in hotels, 30 % in apartments, 14 % in camps and 10 % in other lodging establishments.
Compared to the previous year, this represents a 1 % increase in overnight stays and a 2 % decrease in the number of guests. Izola has been a popular holiday destination among domestic guests for many years. If last year guests from the domestic market realized 52 % of overnight stays, this year the number has reached 82 %. The largest number of foreign guests are German, followed by Austrian guests, Czech guests and others.
The occupancy of accommodation facilities in July fluctuated around 90 %, it will remain so also in August, and is therefore comparable to last year.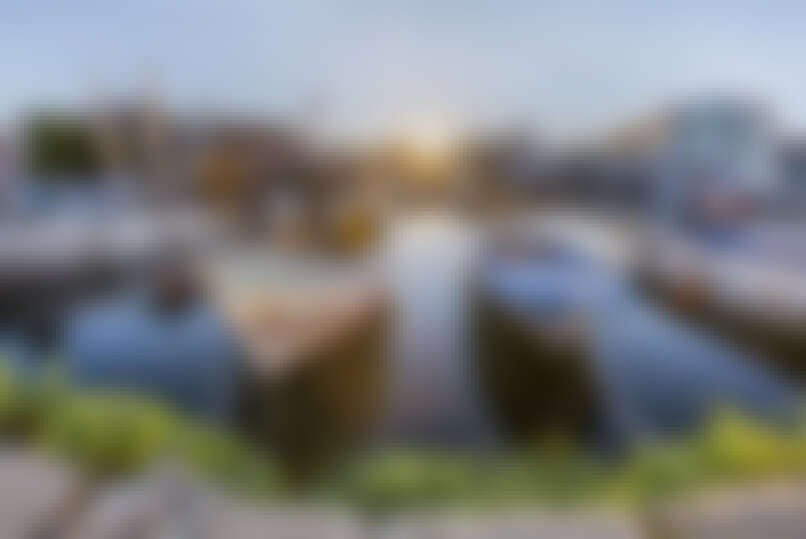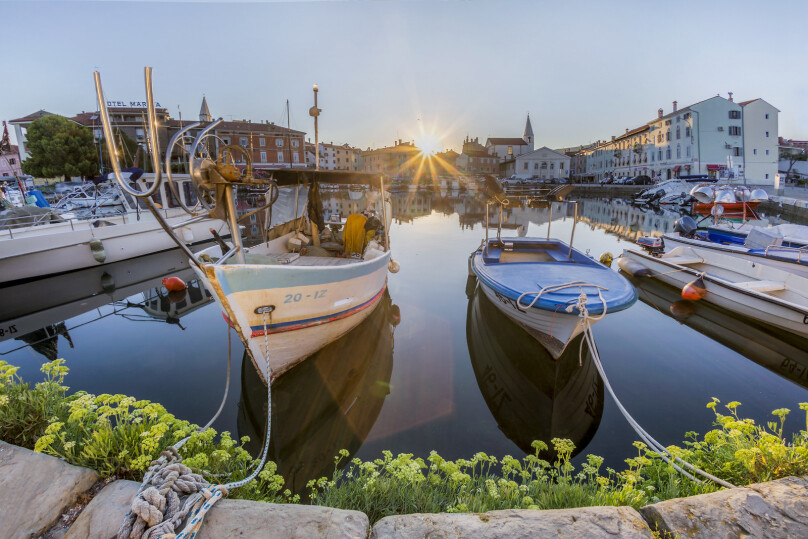 In the period from January to July, 46.932 guests and 183.173 overnight stays were registered in all accommodation units in Izola. Compared to the previous year, this represents a 40 % decrease in the number of guests and a 36 % decrease in the number of overnight stays. In this period, 80 % of all overnight stays were realized in the Slovenian market.
The numbers have not changed significantly in comparison to the previous year, however, there is a visible change in the structure of guests, which is expected in the current situation. Due to the fact that the number of Slovenian guests is normally about 50 %, the introduction of the so-called tourist vouchers has proven to be a very welcome measure. According to the Financial Administration of the Republic of Slovenia, 18.042 vouchers in the amount of 2,8 million EUR were redeemed in Izola. Izola boasts a tourist offer that is available throughout the year. We believe many tourists will recognize this as an important advantage and decide to return to Izola outside the summer season. This is also one of the main goals we pursue at Tourist Board Izola.
All visitors looking for accommodation can be directed to an updated interactive map on our website, where they can also find information about some private accommodation providers.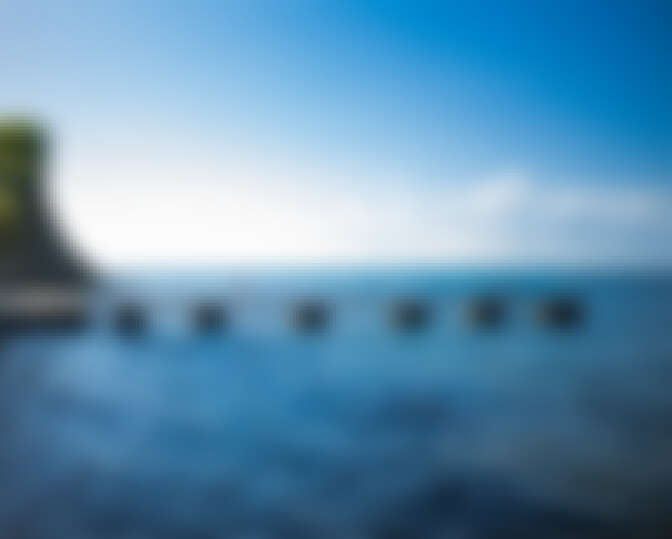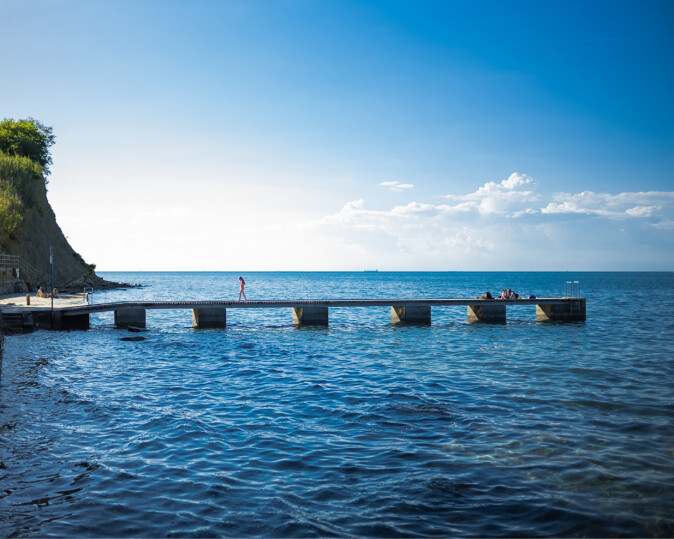 Keeping things lively with smaller-scale events
Despite the current situation and restrictions, Izola strives to provide visitors with music and other evening events, following the official safety guidelines. Thus, several smaller-scale, more intimate events people are taking place in various locations in Izola this year. A skating rink at the Summer Island was opened on Friday, July 31, as a summer version of events in December. Summer Island provides entertainment for children and adults, visitors can enjoy refreshing drinks or snacks in the nearby avenue, and listen to the melodies of Concerts in the Park. Ljubljanska Street is already a traditional gathering place for lovers of good music, as »Večeri pri špini« (evening concerts) take place there. 
One of the summer-event venues is still the Arrigoni open-air cinema, where visitors can relax with a variety of filmy screenings and concerts. On Friday, August 21st, the audience will be entertained by local singer-songwriter Rudi Bučar, and the next day the visitors will have fun listening to the sound of folk music with the groups Primorski fantje and Popoutlet. We can hardly imagine summer in Izola without the International Film Festival Kino otok – Isola cinema. It will begin on the last Wednesday of the month, August 26 and last until August 30.
A novelty is also the closure of Sončno nabrežje (promenade by the sea) every Friday and Saturday between 6 pm and midnight, which is a welcome measure that helps reduce the traffic during the peak summer season and keep safe interpersonal distance during pleasant evening walks.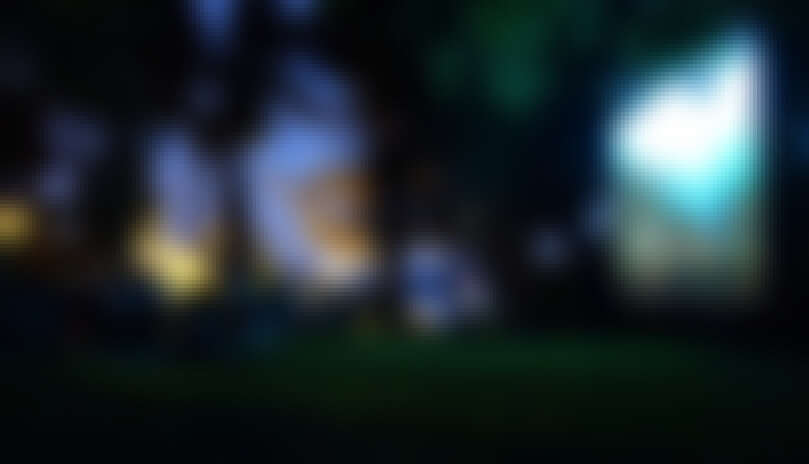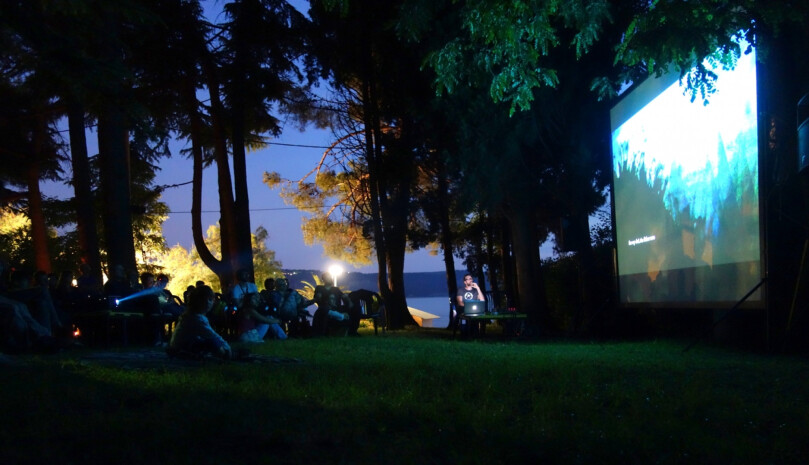 Visit Izola products for the hot summer
The current offer of sales items (towels, caps, tote bags …) has been enriched with new products that can also be a lovely souvenir. At the Tourist information center, visitors can buy T-shirts, a beautiful Visit Izola bracelet, a practical mug, or a cute water bottle in trend with sustainability and preservation of the environment. All products are also available in our online shop.
Many visitors want to experience a »green« ride with the wind in their hair and explore the town and its surroundings, so they rent an electric scooter. The ones eager for adventures at sea and exploring the beaches of Izola decide to rent a SUP board.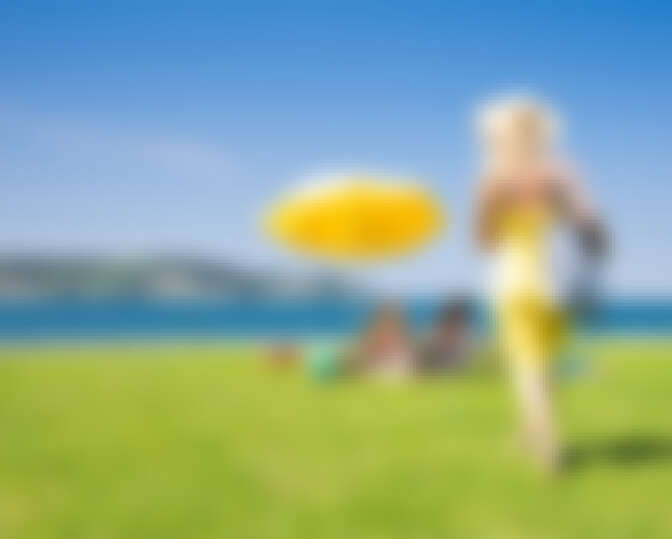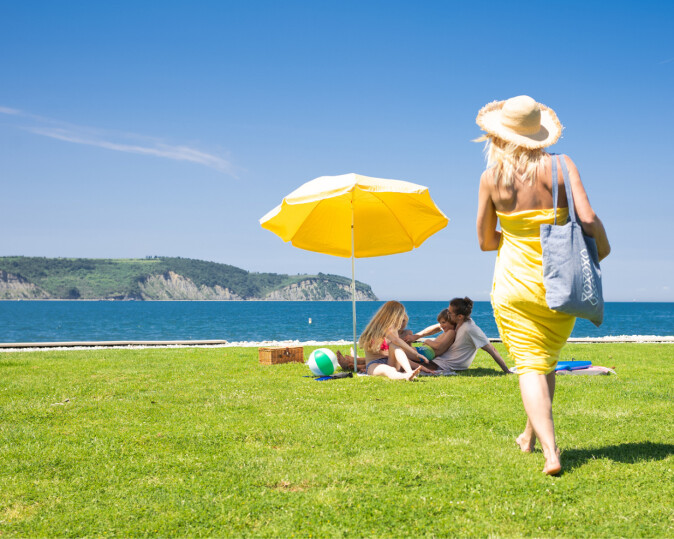 Izolana – House of the Sea and an exciting marine journey for children
As part of the June campaign Izola and the secrets of the locals, we were looking for the BEST IZOLA EXPERIENCE by organizing a prize game on our Facebook profile. The title was earned by Izolana – House of the Sea, where you can discover stories about fishing and tradition. Children can participate in Museum Detective game and embark on a marine journey and a search for hidden treasure.