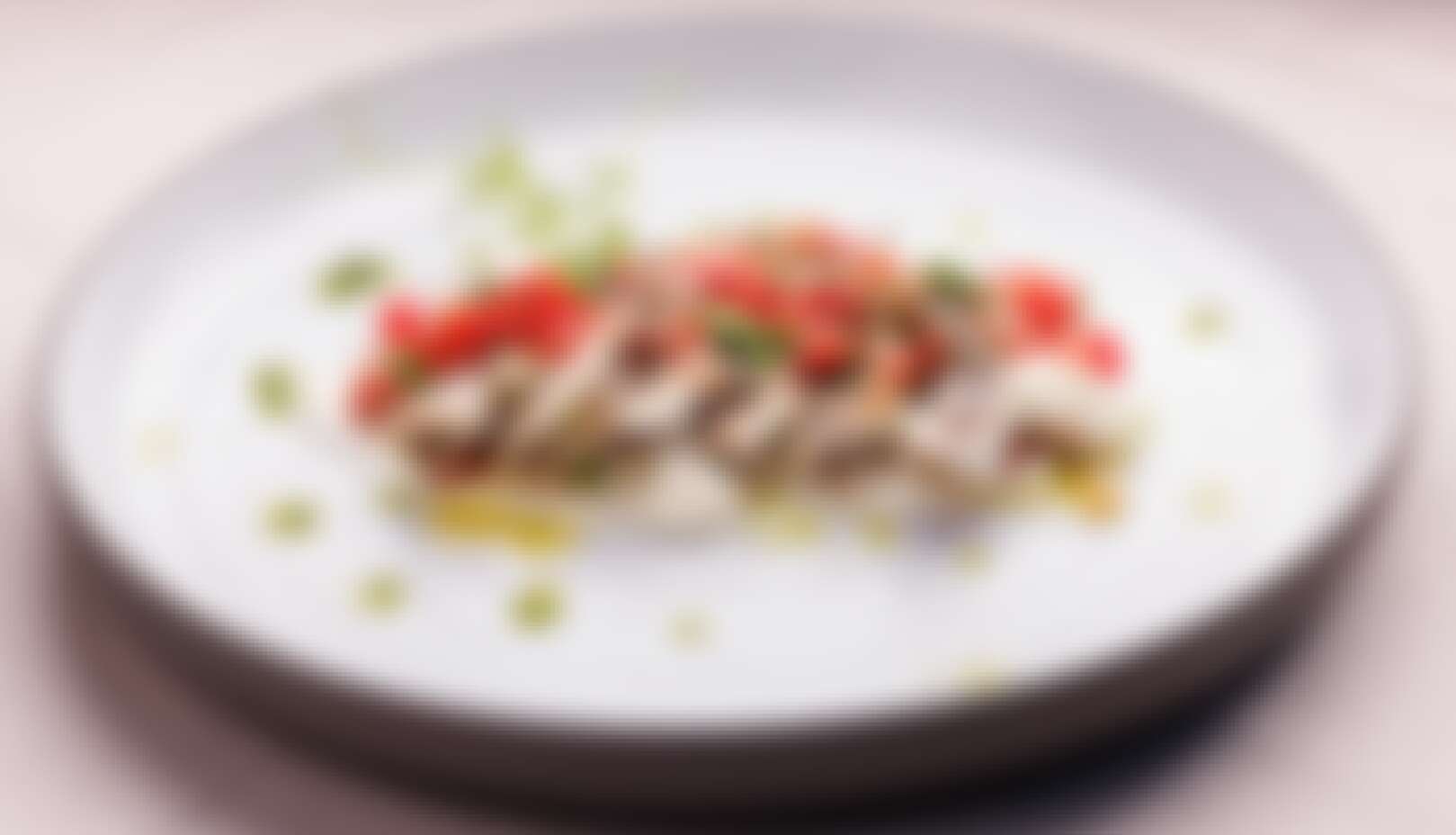 Baked sardines with tomato sauce, pine nuts and basil pesto
Recipe for 2 persons
0,5 kg fresh sardines
zest of 1 lemon
1 lime
1 garlic clove
100 g shallot
extra virgin olive oil
100 g pine nuts
1 large potato
300 g daterino tomatoes
40 g fresh basil
1dl cooking cream
salt, peper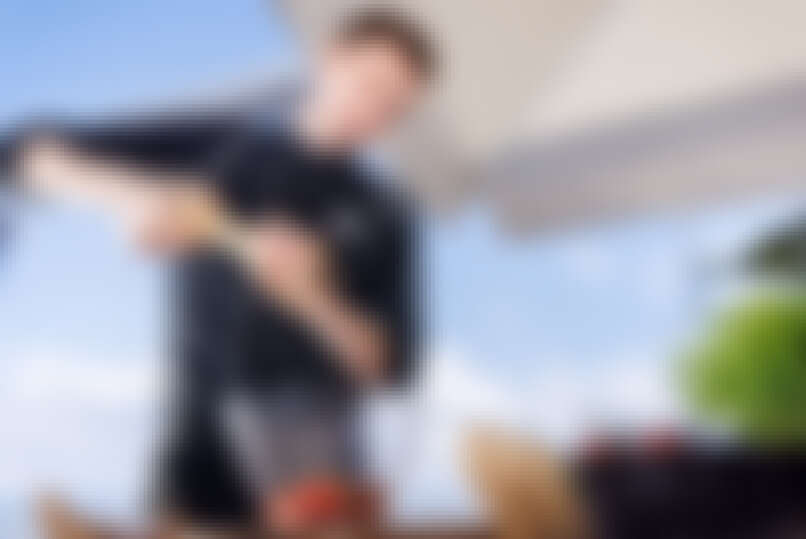 Preparation:
Use your thumb to scrape the scales off the sardine. Remove the head and run your thumb down the underside towards the tail to open the fish and remove the blood. Wipe and dry the fish with paper towels, place in a low tray, grate the lemon, add the garlic clove. Cover the sardines with some oil and put them in a fridge for 30 minutes.
Roast half of the pine nuts in a dry pan until fragrant, and then cool them.
Heat the cooking cream until boiling, add the pine nuts and blend everything together with a stick blender.
Peel the potatoes and cook them in salted water. Mash the cooked potatoes, and add the pine nut cream.
Wash the tomatoes and slice them into small pieces, add chopped shallots, basil leaves, and a little garlic. Season with lime juice, salt, and pepper.
Fry the sardines in olive oil for 3-5 minutes. Salt the pan beforehand the fish browns nicely and does not stick.