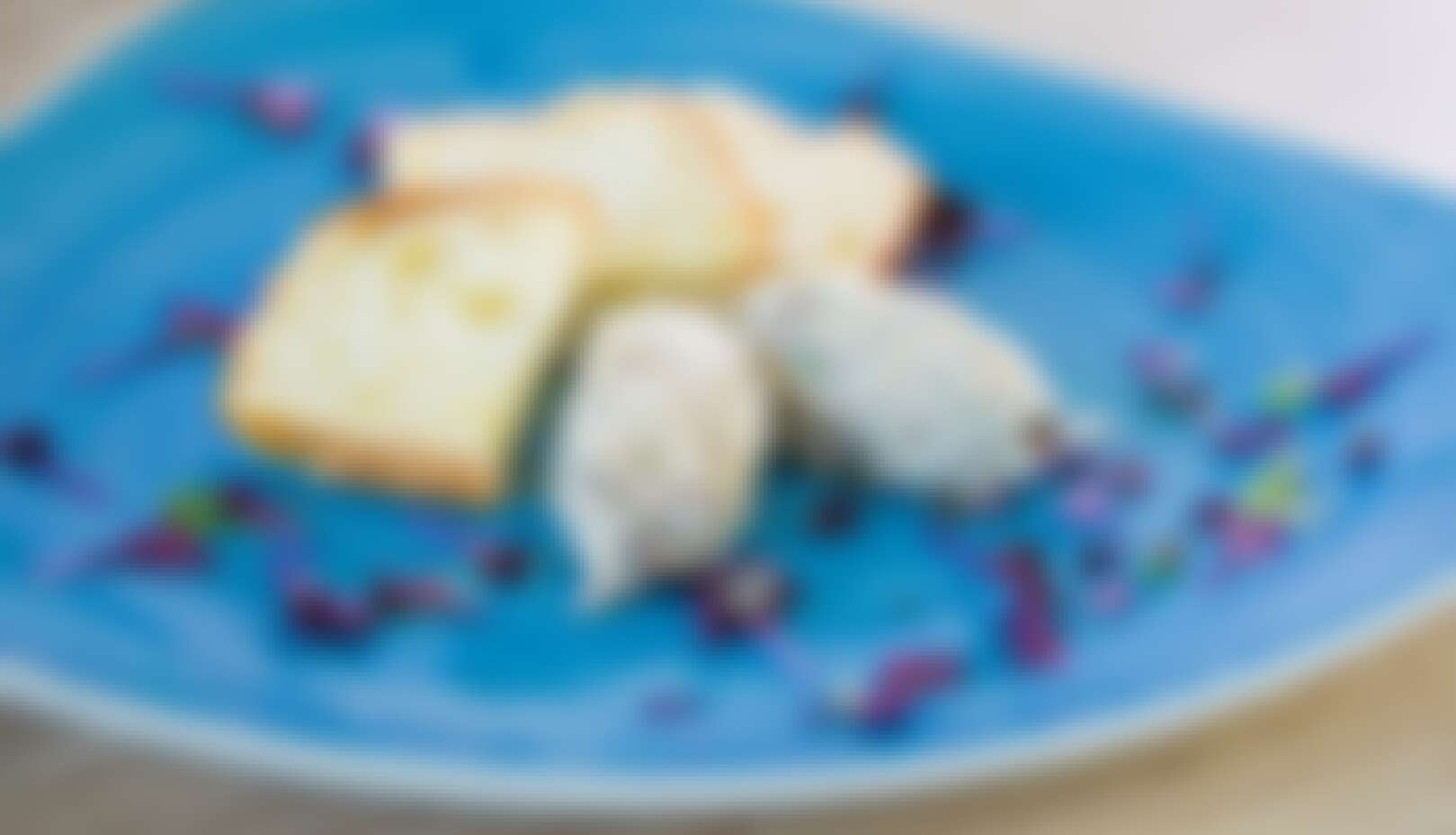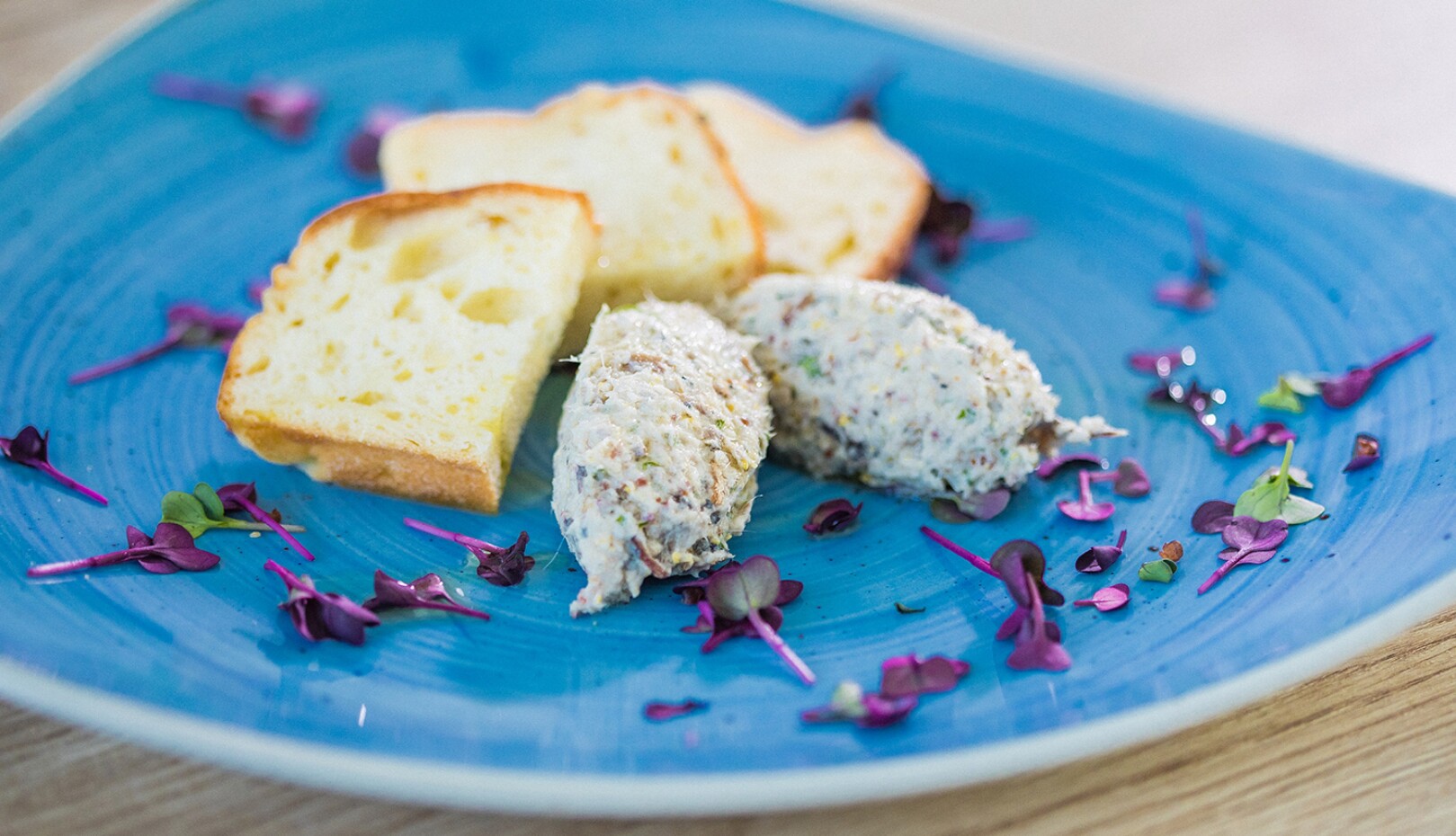 Sardine – The queen of Izola
Welcome to the gem of Belvedere Resort - Restaurant Kamin. It is known as the most beautiful culinary view in Izola, which, in addition to excellent cuisine, offers a terrace with a magnificent view over Izola and the Gulf of Trieste. Restaurant's menu consists mainly of Istrian and fish specialities, as well as some more internationally known dishes. The basis for preparation of exquisite flavours is the home-made extra virgin olive oil with protected designation of origin.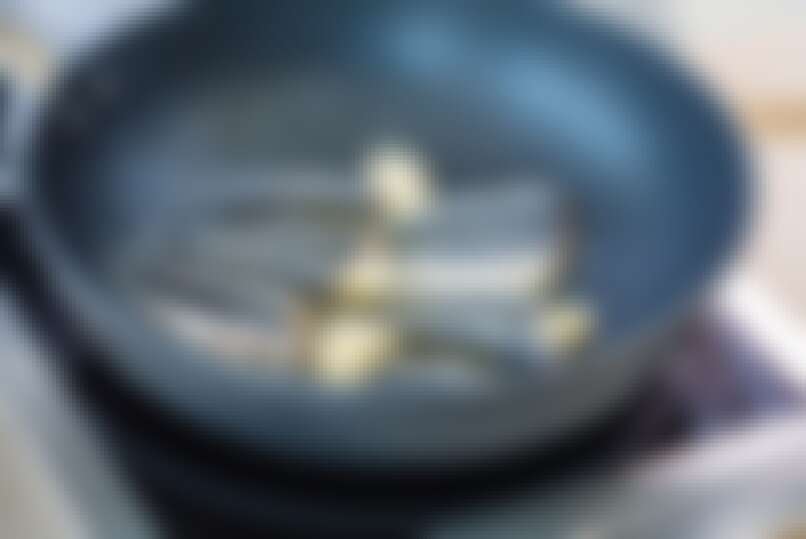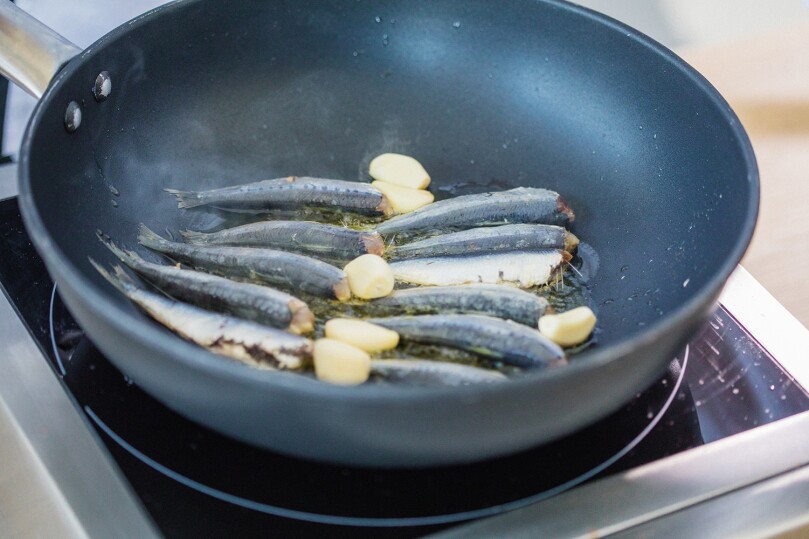 Jerner Podpečan came to Istria five years ago from Slovenian Styria. He has always been drawn to the sea and everything that is associated with it. He has been devoted to cuisine for 22 years. He spent some of that time abroad and improved his skills in the United States of America, Australia and Iceland. Jernej is a level III advanced sommelier and he thoroughly enjoys combining food and wine, for which he sometimes decides in the reverse order: first, he chooses the wine and only then the dish. Cuisine is truly his passion: he likes to spend his free time in his garden. Lately, he has been enthusiastic about fishing in the morning.
I was drawn to Istria because of the sea, which constantly challenges me to try something new. I like preparing less known fish and seafood. 1. WHEN IT COMES TO SPICES AND CONDIMENTS I LIKE TO USE ANYTHING THAT IS FRESH.
2. I AM PASSIONATE ABOUT ISTRIAN CUISINE BECAUSE OF THE DIVERSITY OF INGREDIENTS.
3. I CAN'T PREPARE FOOD WITHOUT A TREMENDOUS AMOUNT OF POSITIVE ENERGY.
4. I AM THE HAPPIEST WHEN A GUEST IS SMILING.
5. VISIT US BECAUSE, IN ADDITION TO EXCELLENT FLAVOURS, YOU WILL BE ABLE TO ENJOY THE MOST BEAUTIFUL VIEW.
Olives and olive oil are the cohesive elements of Restaurant Kamin. They accompany us all the way from appetizers to desserts. You can also observe olive trees bellow our terrace with the most beautiful view.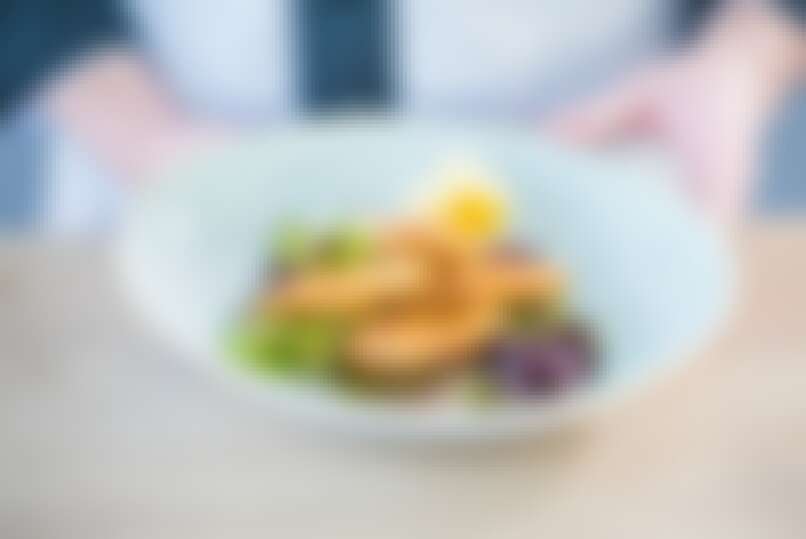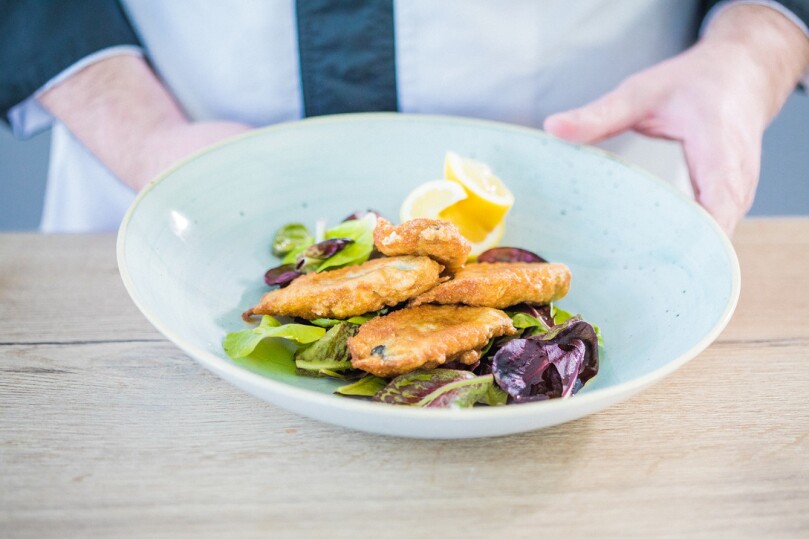 Sardine is a typical Adriatic oily fish, very affordable, easily digestible and full of omega-3 fatty acids. It can be prepared in many different ways.
Sardines stuffed with goat cheese
INGREDIENTS
Spread
0,5 kg of fresh sardines
1 clove of garlic
1 twig of rosemary
1 teaspoon of mustard seeds
Juice of 1 lemon
2 tablespoons of sour cream
2 tablespoons of olive oil
Salt, pepper, parsley
Sardines
16 fresh sardines
10 dg of goat cheese
2 dcl of light beer
2 eggs
150 g of flour
Salt

PREPARATION

Spread
Clean the sardines, remove their heads and leave them to dry. Peel the garlic (do not slice it) and put it in a pan with sardines and rosemary. Clean the roasted sardines, so that you are left with just meat. Mash the sardines and the roasted garlic with a fork (don't use a blender), add mustard seeds, lemon juice, sour cream, parsley and olive oil. Mix well and let it cool down.
Sardines
Clean the sardines, let them dry and remove the bones. Open the fish so that you get the shape of a butterfly. Place a slice of cheese in the middle and cover it with another sardine. Pierce through with toothpicks. Mix beer, eggs, flour and a pinch of salt to make beer batter. It has to be thick enough, so that it sticks to floured sardines, which you then fry in hot oil. When the sardines are done, drain them on a paper cloth and serve them with a salad or another side dish.